Valentine's Day Quotes for Every Person in Your Life
Whether you embrace or renounce the annual profusion of love hearts and roses or not, Valentine's Day is coming. To help make it even easier to spread the love, we've compiled a list of our favorite Valentine's quotes for every person in your life. From your hair stylist to your long-time spouse, we've got you covered:
Significant Other
For a new or casual relationship, the trick is to express how you feel without being overly serious. Try these lighthearted sentiments:
"I choo-choo-choose you!" – Ralph Wiggum
"We're all a little weird. And life is a little weird. And when we find someone whose weirdness is compatible with ours, we join up with them and fall into mutually satisfying weirdness." – Robert Fulghum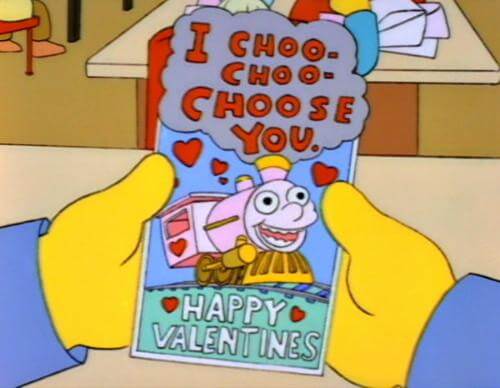 If you're in an established relationship, feel free to get a little more heartfelt.
"You know you're in love when you can't fall asleep because reality is finally better than your dreams." – Dr Seuss
"Love is just a word until someone comes along and gives it meaning." – Paul Coelho
DIY-ing your card? Use a classic Valentine's color palette of red and pink:
Spouse
Whether you and your spouse keep it casual or take it to the nines when February 14th rolls around, a simple card never goes amiss. These quotes are perfect for husband or wife:
"I love you without knowing how, or when, or from where. I love you simply, without problems or pride: I love you in this way because I do not know any other way of loving but this, in which there is no I or you, so intimate that your hand upon my chest is my hand, so intimate that when I fall asleep your eyes close." – Pablo Neruda
"If I had a flower for every time I thought of you … I could walk through my garden forever." – Alfred Tennyson
"You are the butter to my bread, the breath of my life – I love you my darling girl." – Paul Child
"True love stories never have endings." – Richard Bach
"Love is not a matter of counting the years…But making the years count." – Michelle St. Amand
"When we are in love, we open to all that life has to offer." – John Lennon
Dress up your Valentine's message using metallic paper or envelopes:
Friend
Nothing compares to the love shared by two friends. Show your BFFs how you feel with these quotes:
"A friend is someone who knows all about you and still loves you." – Elbert Hubbard
"Walking with a friend in the dark is better than walking alone in the light." – Helen Keller
If you're making your card yourself, try opting for a fun yellow card stock instead of traditional red or pink. It's still appropriate for Valentine's day, but without all those pesky romantic connotations.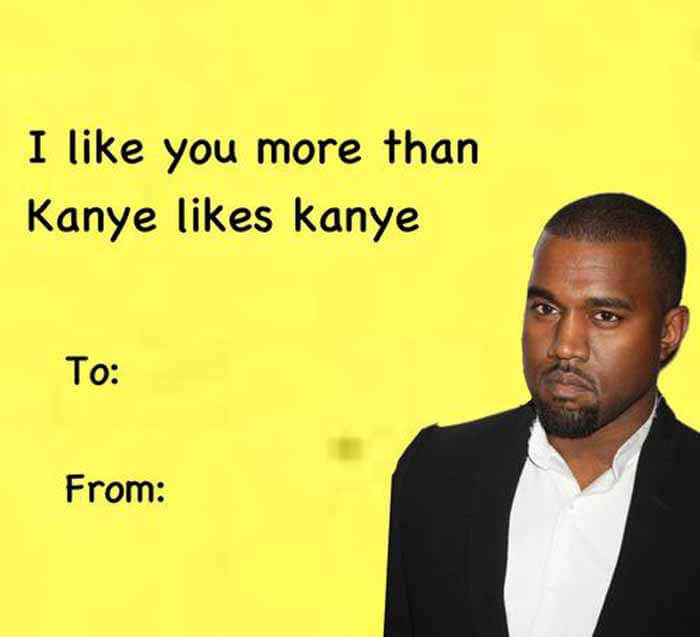 Parents
Valentine's Day may be all about romantic love, but that doesn't mean you can't tell your first love – your parents – how much they mean to you.
"You always gain by giving love." – Reese Witherspoon
"No matter how far we come, our parents are always in us." – Brad Meltzer
"Parents aren't the people you come from. They're the people you want to be, when you grow up." – Jodie Picoult
Kids
Get your kids into the Valentine's Day spirit by creating a handmade card just for them. You can even get them involved in the process and enjoy some time together while they make cards for all of their friends! These quotes are perfect for your kids:
"I love you exactly as you are." – Tahereh Mafi
"The greatest thing you'll ever learn is just to love and be loved in return." – eden ahbez
"It's a funny thing about mothers and fathers. Even when their own child is the most disgusting little blister you could ever imagine, they still think that he or she is wonderful." – Roald Dahl
If your kids are making cards for their classmates, our paper cutting services can make it even easier to get all those Valentine's cards done on time. For classmates, have your kids draw their favorite animal paired with a punny message:
"Bee mine!"
"Thanks for being a purr-fect friend!"
"You're toad-ally awesome!"
"You're dino-mite!"
For more ideas, check out this list of our favorite printables cards.
Classmates
If your classmates (or your kids' classmates) are a little older, don't worry – you can still get in on the V-day spirit with quotes like this one from Rey Woodman:
"You are a smart cookie. A wise chocolate cake. A brilliant pancake." – Rey Woodman
You could also give them a cup of coffee (what student doesn't need a surprise coffee now and then?) with sayings like: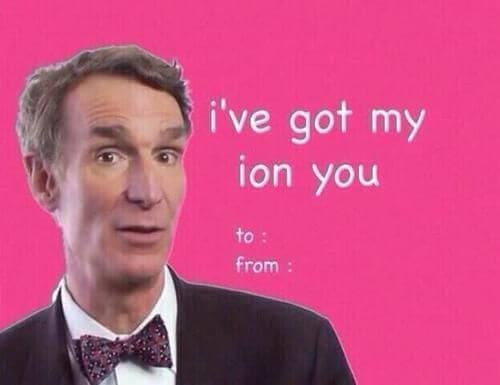 "Thank you for keeping me grounded and for be'an such a good friend!"
A quick Google search can also help you find punny printables tailored to your area of study, such as:
"You're sodium cute."
Teacher
Teachers make a big difference in our lives. Why not give your kids' teacher a card along with their classmates? Opt for a quote that's more generic:
"There is no charm equal to tenderness of heart." – Jane Austen
"You rule!" (Picture this alongside a cute hand drawn ruler)
Slide your teachers' note into a cute envelope.
Hair Dresser
If you're getting your hair done before a hot date with bae, make your stylist's day with a fun (and maybe a little snarky) card:
"All you need is love. But a little chocolate now and then doesn't hurt." – Charles M. Schulz
"If love is the answer, could you please rephrase the question?" – Lily Tomlin
Coworker
Handing fun Valentine's cards to your co-workers is a fun throwback to the annual card swap you did as a student. Up your V-day game with an adult-friendly quote that's sure to get a laugh from every colleague:
"I like you more than Kanye likes Kanye"
Orange is a great alternative to standard Valentine's Day colors.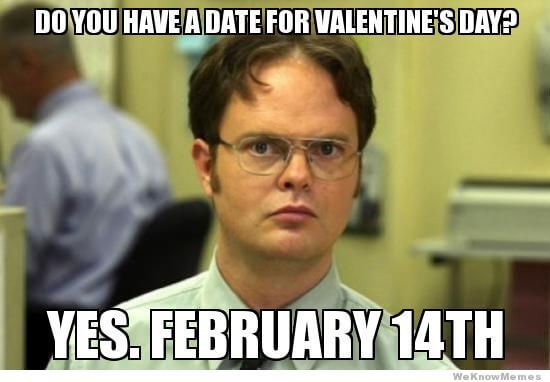 Step Parent
Step parents can have a profound impact on our lives. A simple Valentine's Day card is an easy way to show your step parent what they mean to you.
"Fortune and love favor the brave." – Ovid
"Love is not finding someone to live with. It's finding someone you can't live without." – Rafael Ortiz
We aren't "step", we aren't "half", we're just family.  (Unknown)
Anyone can be a father/mother, but it takes someone special to be a step dad/mom. (Unknown)
Niece/Nephew
Want to be their favorite aunt or uncle? Send your nieces and nephews a cute Valentine's Day card.
"They invented hugs to let people know you love them without saying anything." – Bill Keane
Tips for Writing Personalized Notes
If you only have a couple of cards to write, or simply want to add a little extra love to your V-day cards, try hand-writing your messages. Keep these tips in mind:
Mind your relationship. You wouldn't write the same message to your grandpa as you would write to your boyfriend or husband.
Don't be afraid to get a little punny when sending cards to friends, new relationships, coworkers or other non-significant others. Have fun with your message!
Consider color. Colors carry certain meanings; for example, red and pink are perfect for your significant other, but more casual shades like yellow, orange, or purple are ideal for others. Keeping these meanings in mind can help you create the perfect card tailored to your recipient. Learn more about color meanings in our Ultimate Guide to Card Stock (LINK).
Hand write your note. This may go without saying, but a customized note should always be hand-written – it's more personal and sentimental than printing a message off your computer.
Perfect Valentine's Day Papers
If you're DIYing your cards, get started with these classic Valentine's shades:
Happy Valentine's Day!
Need more Valentine's inspiration? Check out these posts: