From brads to die cutting to punching, scrapbooking terminology can be confusing to new crafters. Don't let the lingo discourage you from digging into your paper stash! Once you get the hang of some of the most common terms, you'll be well on your way to becoming a master scrapbooker.
To help you get into the swing of scrapbooking, we've put together a list of 24 of the most common paper crafting terms:
Some papers contain acids which will cause your sheet to turn yellow and brittle over time by weakening the cellulose in the wood fiber.
When you're scrapbooking or paper crafting, always look for acid-free papers. Acid-free papers are archival-safe, which means they don't contain any acids that will damage your photos and layouts.
Don't be tempted to use any paper containing acids, such as newsprint or construction paper. The acids in these papers can easily migrate to your other materials, including your photos. If you want to include newspaper clippings in your designs, photocopy the clipping and print onto an acid- and lignin-free paper that mimics the look of newsprint. Try one of these papers:
Brads are two-pronged fasteners that add detail and dimension to scrapbook pages and other paper crafts. They're available in many shapes, sizes, and styles, and can be used for purely decorative reasons, or to fasten photos and other embellishments to your designs.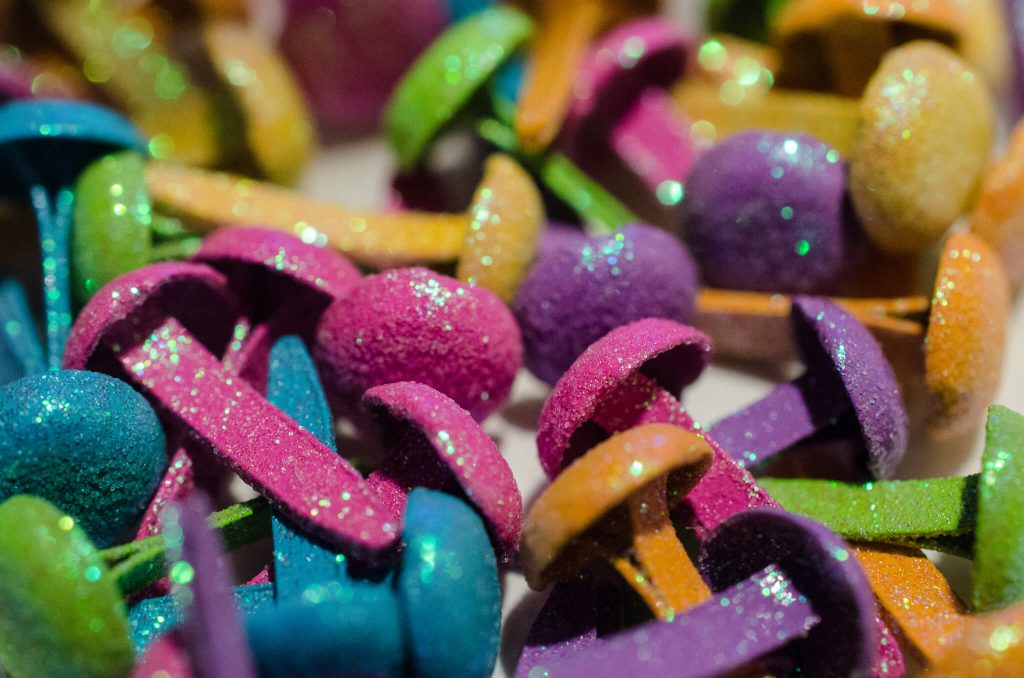 Chipboard is a thin cardboard, similar to what is used to make cereal boxes. It can add depth and dimension to your paper crafts.
The term "colorfast' indicates that a particular sheet of paper or craft supply contains pigments or dyes that are resistant to light, acid, and heat, and that they won't fade over time.
Cropping refers to trimming or cutting a photograph. If you're planning to crop a photo, always print multiple copies. Don't crop heritage photos, unless you can reprint a new copy.
A cutting mat is a thick mat used to stabilize your work station and protect your work surface. They also facilitate easy cutting. Look for a self-healing mat – you can cut on these mats without worrying that they'll lose their form.
Die cuts are shapes that have been machine-punched out of paper using a die pattern and a machine called a die cutter. Die cut patterns are available in a vast variety of shapes and designs.
Watch this video to learn more about die cutting:
Dry embossing refers to embossing without the use of special inks or heat tools. It's a great way to experiment with the look of embossing without investing in any special tools and supplies.
Learn how to dry emboss.
"Embellishment" is a generic term used to describe any extra decorative elements, such as brads, buttons, stickers, tags, die cuts, punches, or anything else you can think of to spruce up your designs!
Embossing is a method of decorating layouts and embellishments by creating a raised edge or pattern, often using special embossing inks and powders, as well as a heat tool.
Learn 4 ways to emboss like a boss.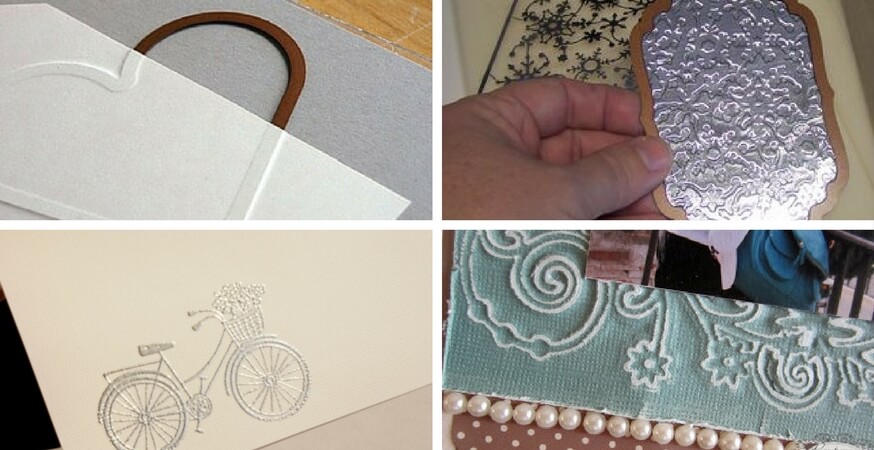 Eyelets, otherwise known as "grommets", are rivet-like embellishments that look like shoelace holes. They can be used decoratively, or to secure pages, reinforce punched holes, or attach embellishments.
"Journalling" refers to the written portions of your scrapbook layouts. Journalling provides context and additional details about the photo your layout showcases, including who, what, where, when, and why the photo took place.
Get our tips for journalling.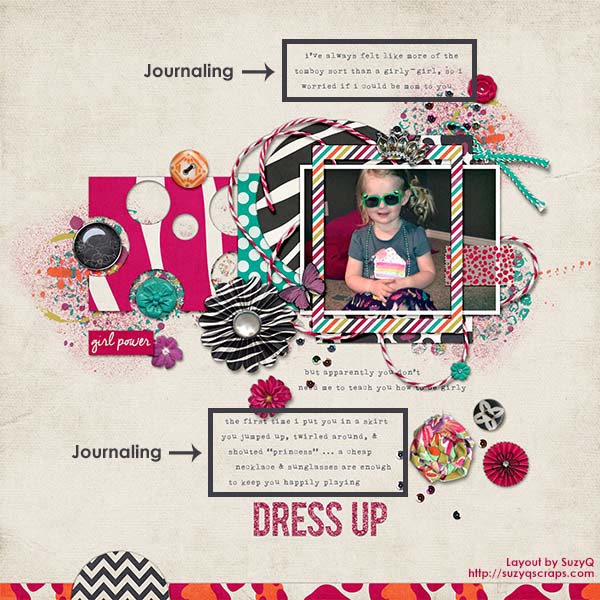 Lignin is a substance found naturally in the cell walls of plants. Over time, it will cause your papers to turn brown and brittle. Make sure you look for lignin-free paper, especially if you're printing your own photos.
PRO TIP: Most acid-free paper is also lignin-free, but always double check before you buy.
Matting is when you back your photos or other elements onto a piece of paper or card stock to create a frame or border. "Double-matting" is when you create two layers.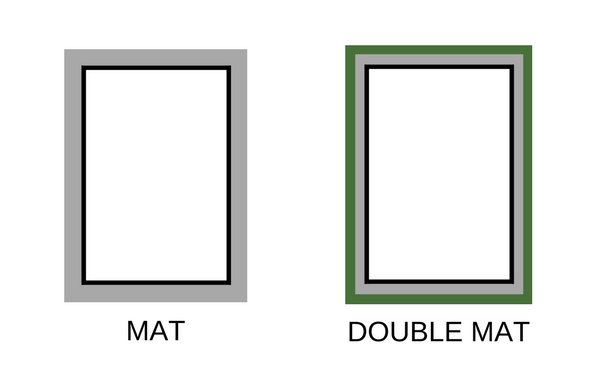 Memorabilia are mementos or souvenirs saved from events, special occasions, or travel, which are included in your scrapbook layout. Some scrapbookers display memorabilia using pockets, rather than apply glue or other adhesives.
Mounting is the process of attaching or adhering a photo, embellishment, or journalling onto another piece of paper.
A page protector is an acid-free plastic sleeve into which you may choose to slide your completed layouts in order to protect your designs from fingerprints and other wear and tear. Once you've inserted your layout, page protectors can be fastened directly into your album.
Photo corners are small, triangle-shaped pockets that you fasten to your page in order to adhere photos. They're commonly used for heritage photos so you don't have to alter or glue these photos directly to your page.
A pocket page features a built-in pocket, often created using card stock. These pockets can be used to hold memorabilia such as ticket stubs or antique photos.
Learn how to make pocket pages with this tutorial:
A punch is a tool used to literally punch decorative shapes and embellishments out of paper or cardstock. Punches are available in just about any shape and design you could imagine.
Punchies are the shapes created using a punch.
A template is a stencil, typically made of hard plastic, that is used to crop photos or trace shapes for mounting onto your layouts.
Now that you know some of the most essential scrapbooking terminology, it's time to dig in and get crafting!
Get more scrapbooking tips: