12 Inspiring Cards You Can Make at Home
Forget boring, store-bought greeting cards! Homemade cards may take a little more effort, but they add a heartfelt sentimentality that can't be matched by their store-bought counterparts.
Here's a tip before you get started designing and crafting your homemade cards: if you're searching for inspiration online, don't worry too much about finding the perfect design for your exact occasion! Instead, focus on layouts and patterns. You can easily switch up the occasion or theme by simply changing your color scheme or choosing a more appropriate embellishment.
Whether you're a seasoned paper crafter or are just picking up your scissors and glue gun, here are 12 beautiful cards to help inspire you.
1.  Bead Wreath Card
This bead wreath card is perfect for Christmas, but you can easily adapt it to any occasion by arranging your beads in a different shape like a heart or a flower.
Follow the instructions here.
2.  Washi Tape Trees
These Washi tape trees by Diana Poirier might be a little harder to adapt for other occasions, but they do look great during the holidays!
Read the full tutorial.
3.  Holiday Snowflake Card
This card is perfect for the holidays, but if you're not making a holiday card, simply switch up your color palette and choose a less seasonal die cut.
You can find the full instructions here.
4.  Valentine's Day Card
This homemade Valentine is easy to make and perfect for that special someone in your life. Plus, it's easy to adapt for other uses – just skip the heart and use a different shape!
Here's how to make your own.
5.  Get Well Soon Card
This get well card is sure to make anyone feel better. To make it suitable for other uses, use a different sentiment and consider using an alternative embellishment.
Here's the tutorial.
6.  Watercolor Thank You
This watercolor thank you card is incredibly easy to make, but its simplicity is striking. Plus, you can make it say whatever you want it to say! You could even draw a picture instead of writing a sentiment.
Find the full tutorial here.
7.  Beautiful Memories Card
The embossed details on this card are truly stunning. Embossing looks fancy, but it's actually very easy to create using only a few simple tools. Use any stamp you like to instantly customize this card.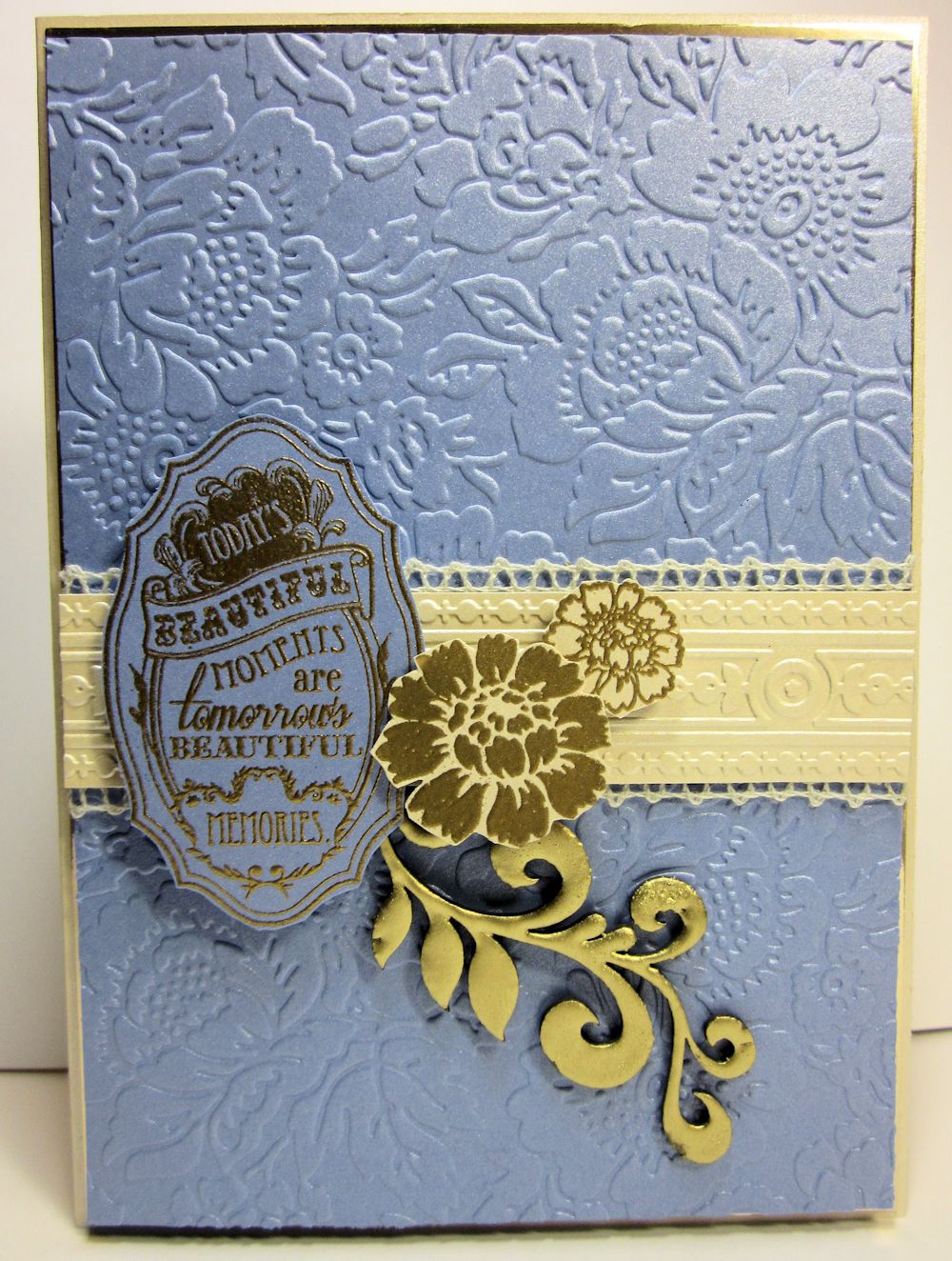 Here's how to make your own.
8.  Trick Or Treat Halloween Card
The elegant, embossed features on this homemade card are perfect for any occasion, and the pop-up feature on the inside can be easily customized by using any die cut you have in your craft room.
Learn more about how to create your own pop-up card.
9.  Make A Wish Card
A simple change of color scheme and a new sentiment makes this card is perfect for any use. It would make a great thank you or birthday card! Try using your recipient's favorite colors.
Check it out here.
10.  Simply Sweet Card
Some of the best cards are given for no reason at all! This card is perfect for any occasion, even just simply letting someone know you're thinking about them.
Here's how to make your own.
11.  Hello Sunshine Card
Add some texture and luxury to your homemade cards with metallic paper like this card features. Bright colors never hurt anyone either!
Recreate this look using our tutorial.
12.  Eat Cake Birthday Card
Who said cake was only for birthdays? This card is perfect for anyone with a sweet tooth, but you could easily substitute the cake die cut for any other shape or design.
Here are the step-by-step instructions for making your own.
Get Carded
A homemade card never goes amiss, even when there's no occasion for one. A handmade missive adds a personal touch that store-bought cards lack, and you don't even need a ton of tools or supplies to get started. All you need is paper and a little creativity!