Hello everyone! I'm absolutely thrilled to be guest blogging for The Paper Mill Store today!
They carry such a large selection of quality card stock, so I thought I would show you how to make simple but elegant Christmas cards using mainly (you guessed it!) card stock!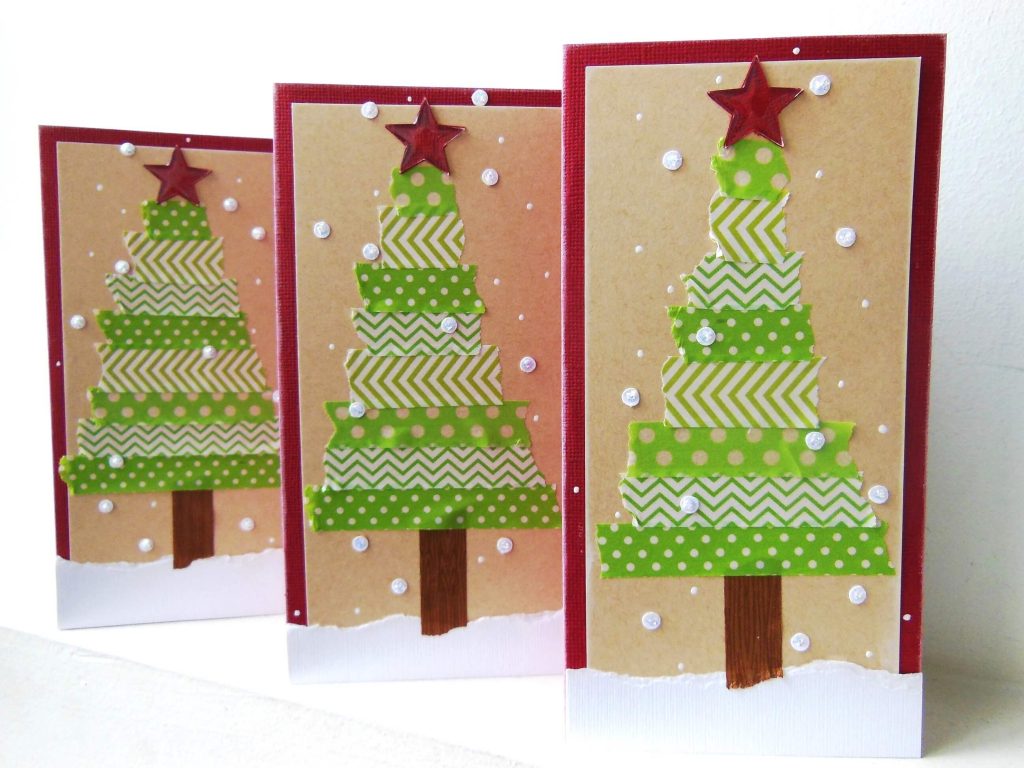 Washi tape – Queen & Co., Bella Blvd.
Adhesive – Tombow
Ink – Versa Magic "Cloud White"
Glitter – Stickles by Ranger
Tools – Epiphany Crafts Shape Studio Star 25
Pen – White Signo Pen
First, I chose a nice deep red 12" x 12" sheet for my card base. I cut it down to 7.5" x 7.5" so it creates a card that is 3.75" x 7.5" when folded in half. I really like long, slender cards!
Because I'm using a coloured card stock, I also cut a piece of white 8.5" x 11" copy paper to 7" x 7", folded it in half, and adhered it to the inside of my card. This allows your stamped greeting to be more visible and gives the card a more finished look.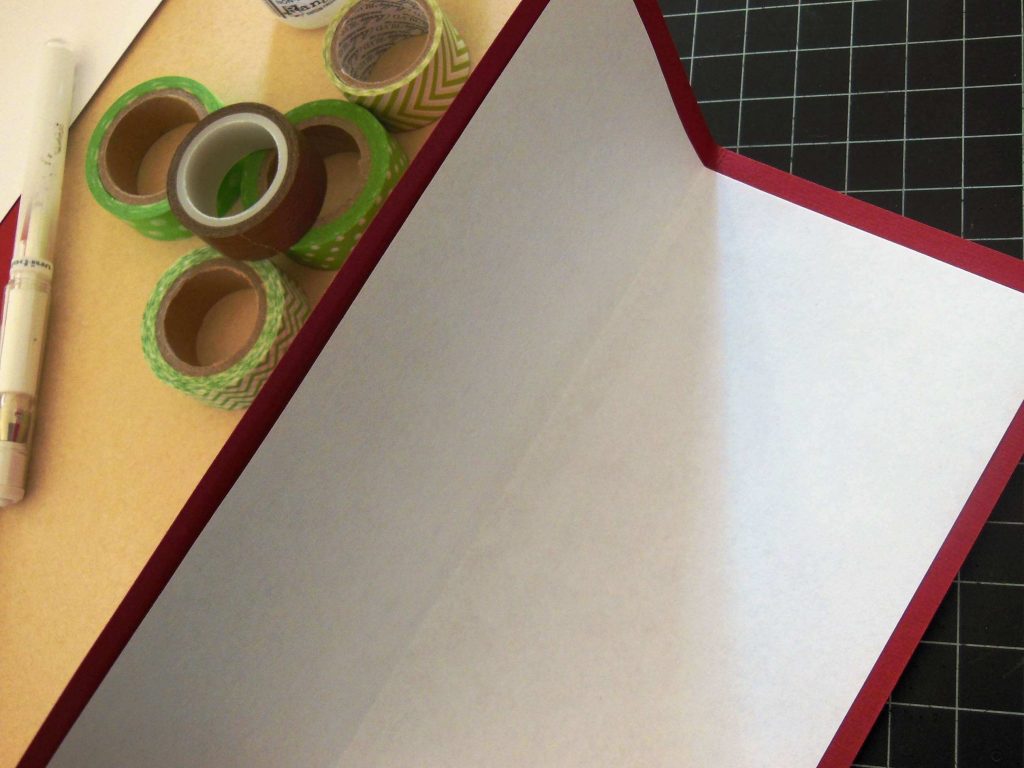 Next, I cut my Kraft card stock to 3.5" x 7", inked it with Versa Magic ink in "Cloud White", and adhered it to the front of my card.
To create the "snow" on the bottom of my card, I tore a strip from a 12" x 12" piece of bright white card stock, trimmed it down to 3.75", and taped it to the bottom of my card.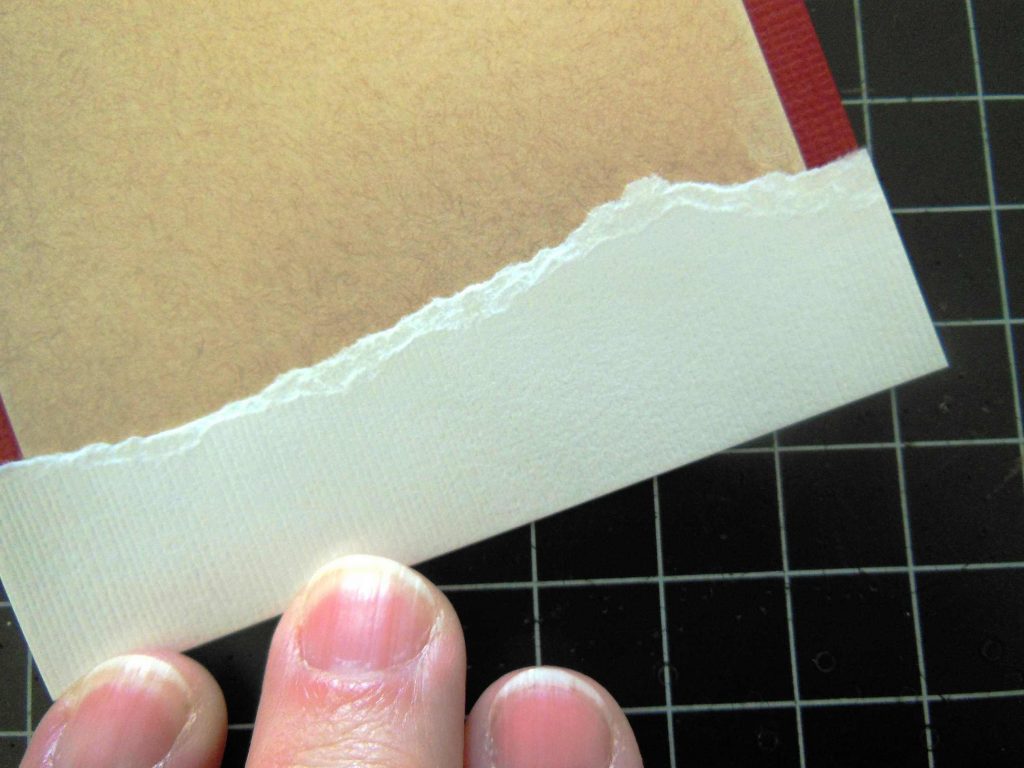 I made the trunk of my tree using some brown wood-like Washi tape. I then made my Washi tape tree using four different tape patterns, all in the apple green hue. You can also use scraps of patterned paper for your tree, or even scraps of solid card stock in varying shades of green. Stack your strips with the largest on the bottom to create a triangle.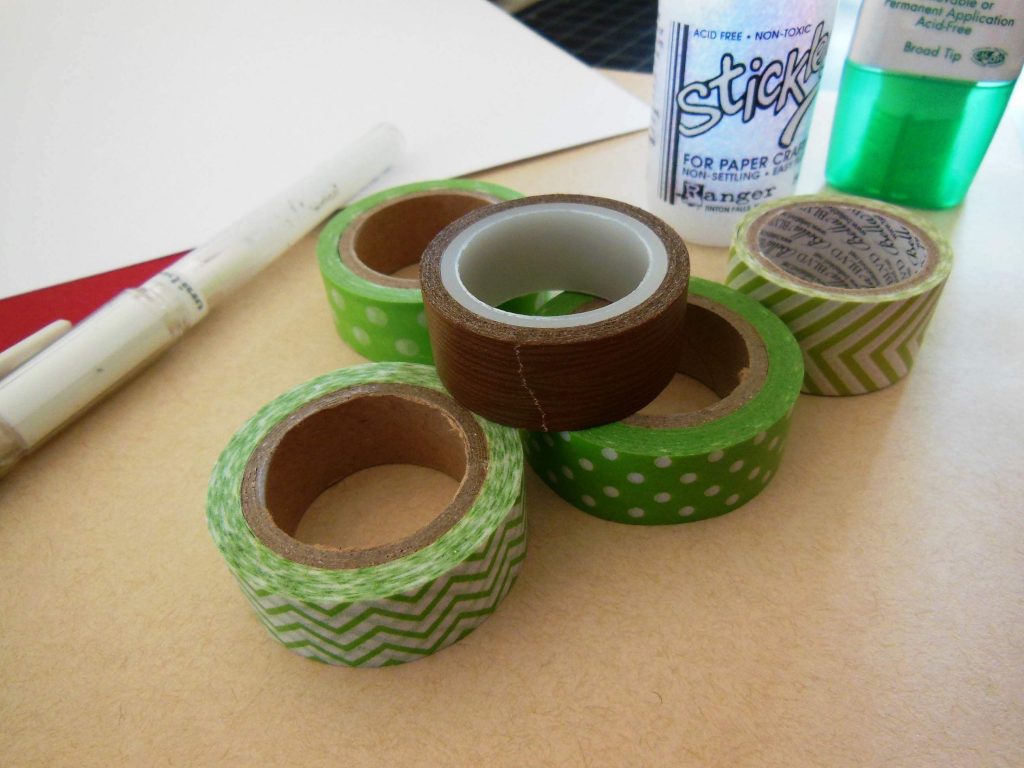 For the top of my tree, I created a star using the same red card stock I used for my card base, just to tie the red in with the rest of the card.
Finally, I created snowflakes using a hole punch, bright white card stock, and glitter glue. I created the smaller snowflakes using a Signo Pen in white and drawing small dots. I finished off the card by inking the edges with my white ink.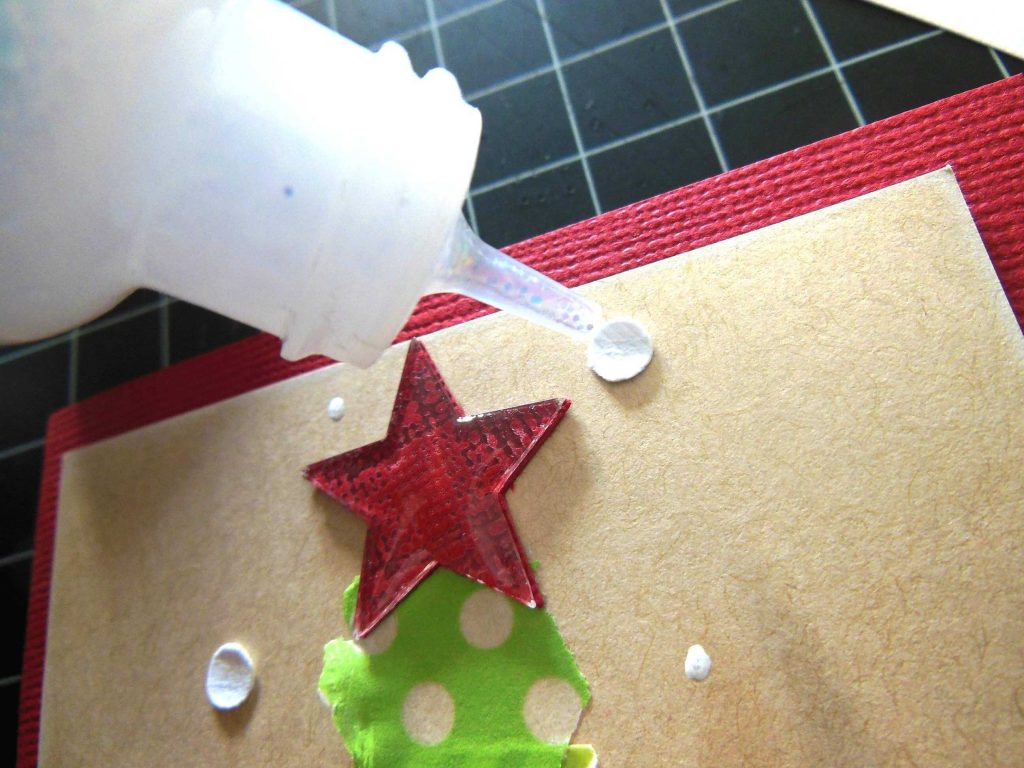 You can't send a holiday card without an envelope! Here are two that work well for this card:
It was so much fun sharing these cards with you today and I hope I was able to get you a little inspired to get your Christmas cards started!
Diana