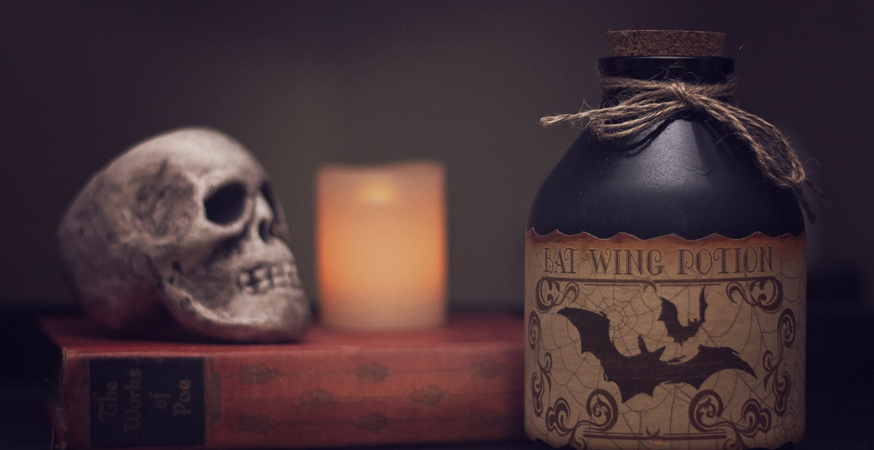 11 Boo-tiful Paper Crafts that Will Make This your Best Halloween Yet
Halloween is one of those much-anticipated holidays that revelers of any age can enjoy. Even if you're a bit too old to trick or treat (unless you have kids you can tag along with), you can still take part in the spooky Halloween spirit, whether you create an elaborate costume for a Halloween party, transform your home into a ghoulish haunted house, or sprinkle a few DIY decorations throughout your home or classroom.
To help you get ready for All Hallow's Eve, we reached out to paper crafters and asked them to share their favorite DIY decorations and paper crafts. Take a look:
1. Halloween Lunchbox Jokes
For kids (and some adults!), Halloween is an all-day affair. Give your kids the giggles and get the spooky spirit flowing with these printable lunchbox jokes from the Crafty Mummy: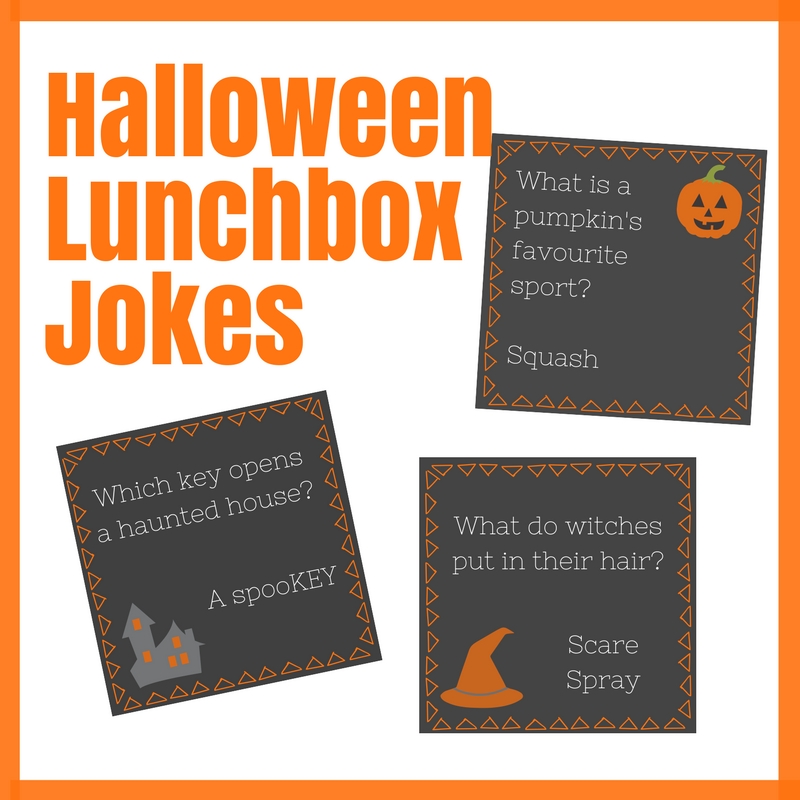 Download the printables here.
2. Straw Toppers
Whether you're having a Halloween party or just want to dress up your dinner table, these straw toppers by Delia Creates are a super simple but super fun way to get into the Halloween spirit.
Get the printables from Delia Creates. Try using this black card stock.
3. Ghost Mobile
Your kids will love dunking their feet into a pan of white paint to make these fun ghost mobiles. All you need is some black card stock and washable white paint.
Follow the full tutorial by Mandy on Sugar Bee Crafts.
4. Paper Houses
These haunted paper houses are another Delia Creates creation. Add some battery-operated tea lights to inject a little extra Halloween ambience!
Download the printables and cut files here. Try using different shades of gray card stock:
5. Paper Spider Web
This adorable paper spider web by Jenny from Origami Tree came to us via Mandy at Red Ted Art. Thanks to Jenny's super easy kirigami technique, you don't even need a template to create the spider web!
Check out the full tutorial on Red Ted Art.
6. Jack-O-Lantern Art
This craft by Happy Hooligans is another great activity for kids, especially young children. Set down a tablecloth (things could get messy!), bust out your paints, and cut up a few strips of black and white card stock, then get ready for some Halloween fun.
Follow the instructions on Happy Hooligans.
7. Halloween Plates
Dress up your Halloween tablescape with this easy DIY, also by Delia Creates. Pick up some black and orange plastic plates and attach some green card stock to create a pumpkin, or black spider legs or bat wings for a spookier look.
Get the tutorial from Delia Creates.
8. Halloween Tablescape
Create your entire Halloween tablescape with these crafts by Natalie Lapakko.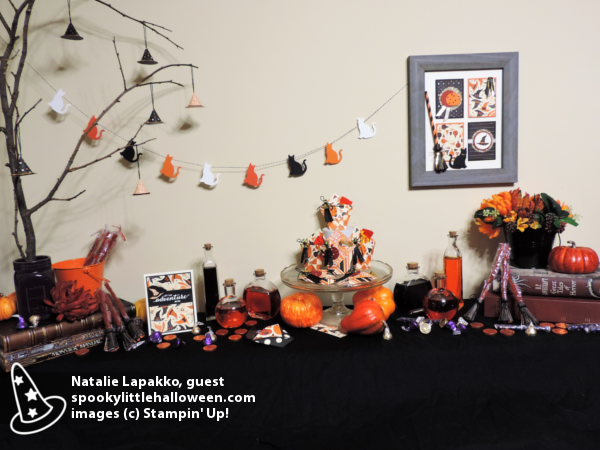 If you don't have patterned paper, try using solid Halloween colors like orange, green, purple, and black.
9. Halloween Mini Album
If you like scrapbooking, this mini album made by Jeanne from Jeannie In A Bottle is something to add to your Halloween spirit idea box.
Find out how Jeanne made hers here. You can use scraps left over from other paper projects to create the smaller decorative details and elements, and for covers, pages and larger pieces of the album, opt for better quality cardstock and papers. Unconventional colors and textures will make it more exciting to turn the pages over and over again. These papers are perfect for this project:
10. Spider Frame
This spider frame by Ann at All Things Paper is probably the creepiest craft on our list, and it's well worth the effort.
Put your quilling skills to the test and follow Ann's detailed tutorial. You'll need black and orange card stock to do it:
11. Falling Leaves
This kids' craft by Kyle Proto Tigris is perfect for the autumn season. For a spookier look, try using Halloween colored leaves like orange, black, and green.
Happy Halloween!
Get ready for everyone's favorite fall holiday with these fun and easy Halloween DIYs. Thanks to our featured paper crafters for sharing their spooky crafts!
Check out these posts for more Halloween inspiration: