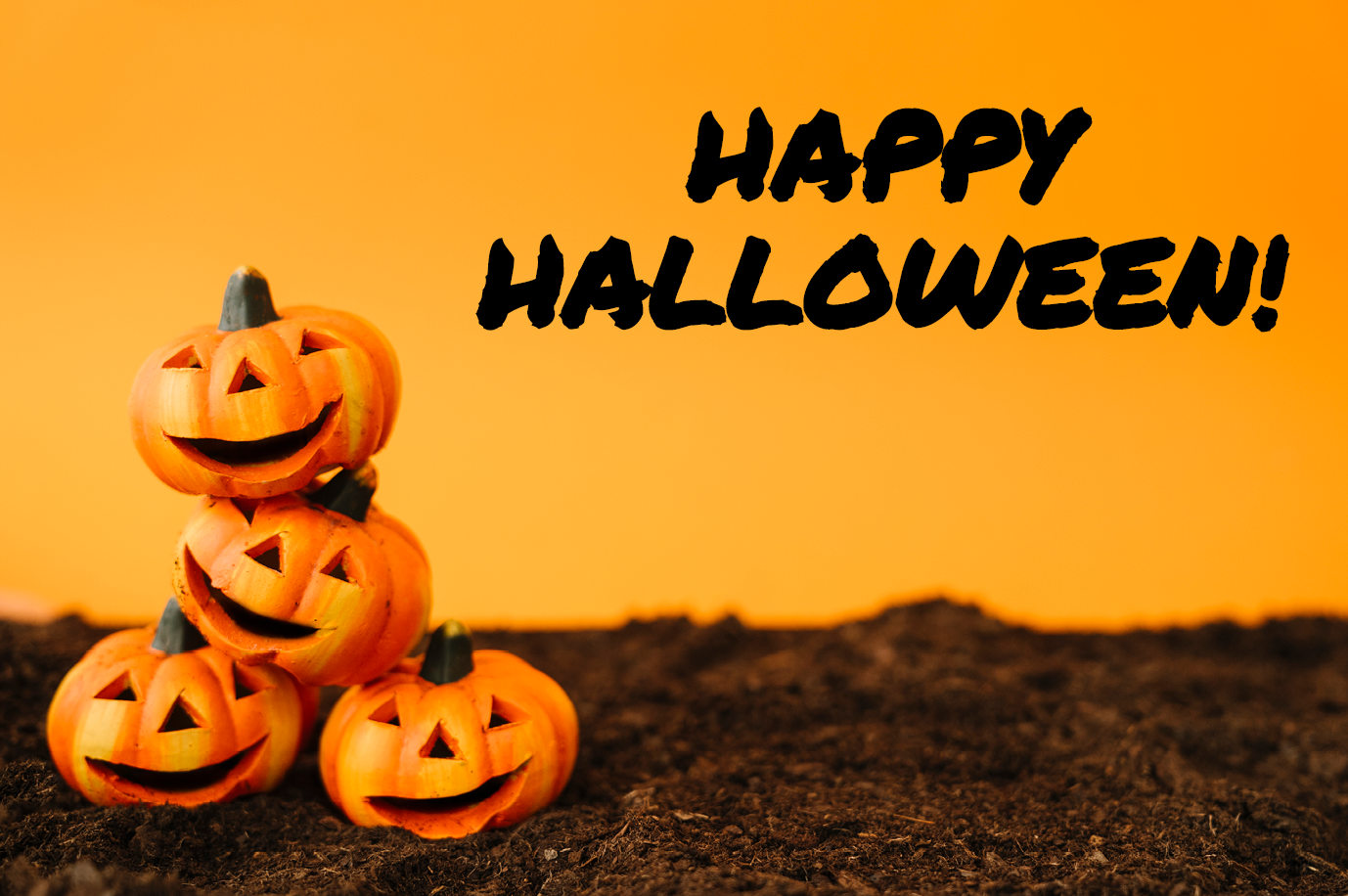 10 Perfect Paper Crafts & Printables for Your Next Halloween Party
Halloween is just around the corner!  In just a few weeks, people of all ages will be putting on elaborate costumes, hosting parties, and handing out treats in celebration of one of North America's most popular holidays.  Whichever side of the pumpkin spice vs. apple cider debate you stand on, we can all agree that these Halloween paper crafts are perfect to get into the spooky holiday mood! Get some supplies together and start creating!
1.  Paper Pumpkins
Keep it simple and easy, yet super festive with this paper pumpkin idea by Jodi at Meaningful Mama.
Use orange and green card stock for a traditional look, or mix it up and use any colors you like!
View the instructions here.
2.  Quilled Paper Bats
Here's an idea that looks much more daunting than it actually is, and turns out really nicely.
Some thin black paper serves as the perfect base for this fun craft project.
Tutorial provided by Artsy Craftsy Mom.
3.  Mason Jar Fall Luminary
Beautify your home or decorate your walkways with gorgeous fall colors!  All you will need are some brown paper, empty glass jars, and other common crafting supplies to make these creative, colorful luminaries.  Consider using brown kraft paper to add a more natural-looking element to the finished product.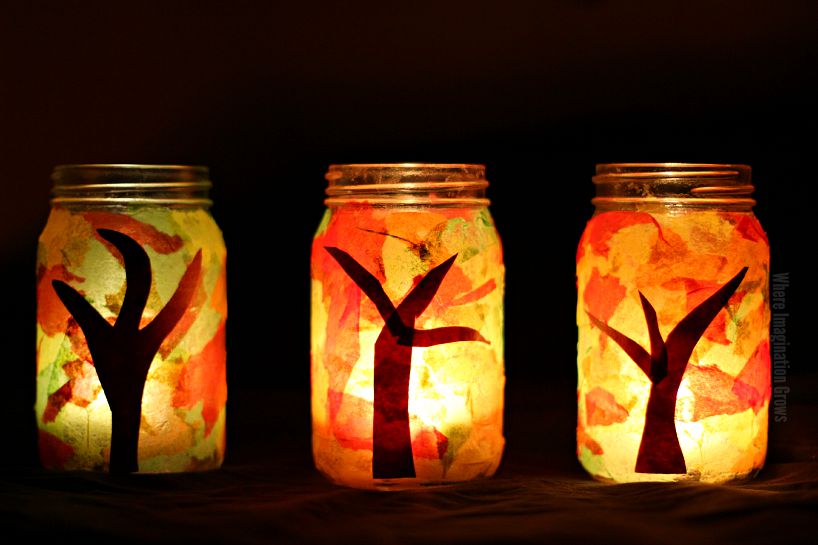 Find out how to make this at Where Imagination Grows.
4.  Haunted House Popcorn & Candy Box
Fire up your electric cutting machine to create this spooky haunted house box and take your Halloween party favors to the next level!
Black card stock, orange paper, grey paper, and double-sided tape are all you need to make this festive design come to life.
Grey parchment paper would add a creepy, cloudy finishing touch to this project!
Get the free cut files here from Hey Let's Make Stuff.
5.  Autumn Paper Leaves
Grab some colored paper and a glue stick to make these cute paper leaves by Krokotak!
These paper leaves are easy, colorful, and allow so much room for creativity!  Traditional fall colors are used here, but feel free to use any colors you like to make it all your own.
Check out the how-to.
6.  Paper Coffin Treat Boxes
Nearly any black card stock will work wonderfully for these unique Halloween party favor boxes.
Mix it up and make an impression with metallic or textured black cardstock.  Anything goes!
Learn how to make these treat boxes by Lia Griffith.
7.  Printable Halloween Party Invitation
Give your soon-to-be guests a prelude of what spookiness is to come with this Halloween printable party invitation by Crafty in Crosby.
Add as many or as few extra embellishments as you would like!  Ribbon, glitter, the list goes on.
Step these invitations up with festive parchment card stock or translucent vellum paper!
Get your free invitation printable here.
8.  Rolled Paper Flower Pumpkin
With just a few crafting supplies and some 12 x 12″ black card stock, this fabulous paper pumpkin could be yours!
This is a perfect crafting project to work on little by little as you find time, as it is easy to set down and pick back up later on.
Smooth, black card stock sets an elegant tone, but any color you can dream up will do!
Read the instructions here at Purely Katie.
9.  DIY Jack-O-Lantern Envelope Liners
Add a little something extra to your Halloween mailings!
These exciting and festive DIY envelope liners are the perfect addition to party invitation, greeting card, or any other Halloween-themed mailing.
With some orange paper and black envelopes, re-creating this look is quick and simple.
See the instructions here by Studio DIY!
10.  Paper Black Cat
Paper and some common household crafting supplies are all that is required to make this playful black cat decoration.
Gather some 8.5 x 11″ black paper for the base, white or grey paper for whiskers, pink paper for the little nose, and yellow or green (or both!) for the eyes!
Check out the detailed tutorial at Easy Peasy and Fun here, and get a link to a bonus Halloween craft project all in one stop.