20 More Paper Christmas Decorations + Printables
Christmas is only a few short weeks away! Whether you decorate as soon as you take down your Halloween decorations or wait till just before the big day, you can never deck the halls with too many fun festive accents.
Last year, we shared 16 of our favorite effortless paper Christmas decorations, and this year we're back with 20 more simple paper decorations and printables.
Take a look at our list and add your faves to your decorative to-do list:
1. Snowman Countdown
Get into the festive spirit with this fun countdown!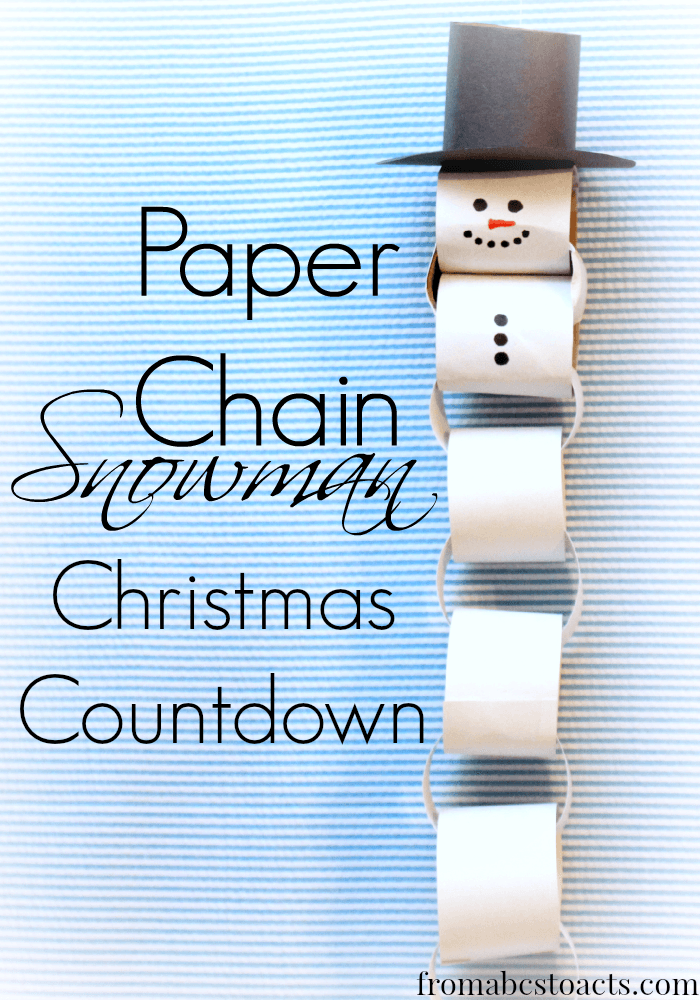 Try using this white cardstock to make your snowman chain. This black is perfect for his hat!
Learn how to make your own at From ABCs to ACTs.
2. Paper Christmas Trees
Paper Christmas trees are a holiday classic. Create your own using this simple tutorial by It All Started With Paint.
Green card stock is the traditional choice for paper Christmas trees. Try adding some holiday glamor with metallic card stock!
3. Paper Stars
Paper crafter extraordinaire Lia Griffith may have made these stars for the 4th of July, but we think they're perfect for Christmas too!
Try using red, green, and white card stock. Learn how to create your own paper stars using this tutorial by Lia Griffith.
4. Light Bulb Advent Calendar
Better late than never! Countdown to Christmas with this fun paper light bulb advent calendar.
Get the instructions at The House That Lars Built. These cardstocks are perfect for the job:
5. Paper Cut Winter Village
This paper cut winter village is the perfect accent for your hall table or mantle. It's also a lovely centerpiece for your holiday table!
Download the templates from Lia Griffith. This 8.5" x 11" white cardstock will work best.
6. Folded Paper Trees
These folded paper trees by Landeelu are super easy to make using supplies you'll already have around your house.
You can use any card stock you like! Here are some of our favorites:
Shades of Green
Metallic
Shades of Red
7. Geometric Tree Ornaments
Add some modern, geometric flair to your Christmas tree with these simple ornaments by How About Orange!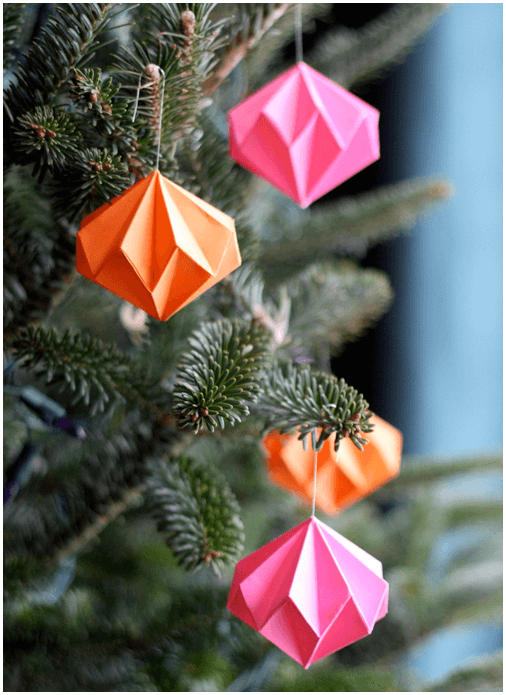 In order to create crisp folds, we suggest using a lighter weight paper. Use any color paper you like – we like bright shades like these:
8. Metallic Ball Ornaments
If you're not a fan of geometric ornaments, try this disco-esque alternative by Lia Griffith!
You could use any shade you like, but like Lia, we're partial to using metallic card stock for these ornaments:
9. Metallic Paper Wreath
Okay, we know we shared this metallic wreath by Lia Griffith last year, but we love it so much we just had to share it again. It's too gorgeous to resist!
Learn how to make this metallic wreath with this tutorial by Lia Griffith. Try using these card stocks:
10. Ceiling Icicles
Bring the beauty of those stunning winter icicles indoors – but leave the frigid temperatures outdoors! – with these easy paper icicles.
Get the tutorial on Instructables. This white paper is perfect for the job.
11. Christmas Mazes
These printable mazes might not be a decoration, but they are a fantastic activity for kids! Keep them busy while you wrap presents or trim your tree.
Download the printables here.
12. Paper Chain Village
This paper chain is a great way to get your kids involved with your holiday decorations!
Try using this white card stock. Get the instructions from Pink Stripey Socks.
Printables
These festive printables are perfect if you don't have time to craft your decorations out of paper.
13. Merry Christmas
Minimalist printables like these by The Domestic Heart will look great in any space!
Download the printables here.
14. Chalkboard Cheer
If you're a fan of the chalkboard aesthetic, you can't miss this beautiful design.
Download the printables from I Should Be Mopping the Floor.
15. Joy To The World
Whether you're a seasoned traveller or a would-be adventurer, this printable is sure to bring you joy this holiday season.
Get the printable from Angela Hardison.
16. It's the Most Wonderful Time of the Year
If Christmas is your favorite time of year, you need to add this printable to your list of decorations!
Download the printable file from Making Home Base.
17. Hot Cocoa & Christmas Movies
What's your favorite thing about the holiday season? If you said "hot cocoa" or "Christmas movies" (or both!), this printable is for you.
Get the printable from Yellow Bliss Road.
18. Plaid Reindeer
There's something about plaid that just screams "Christmas". Double up on the holiday charm with this tartan reindeer silhouette.
Download the file from Chicfetti.
19. Santa Claus is Coming to Town
Keep your kids on their best behavior with this fun printable.
Get the printable from Eighteen 25.
20. Joy To The World Take 2
This gold leaf printable will add a little extra glamor to your regular holiday decorations
Download the printable from Lil Luna.
Happy Holidays!
Decorating for the holidays should be fun, not stressful! Make it easy and affordable with our favorite DIYs.
For more great holiday inspiration, check out our other posts: