13 Spooky Decorations & Activities for your Halloween Party
In less than a month, kids and adults alike will don elaborate, carefully designed recreations of their favorite fictional characters, real-life figures, and even punny plays on current events or turns of phrase.
Halloween is one of the most popular and commonly celebrated holidays in North America, and it's no wonder why! Who doesn't love a chance to wear a costume, get together with their friends, and eat too much candy? And between carving pumpkins and creating spooky decorations for your home, it's also one of the funnest holidays to prepare for.
If you're planning a ghostly shindig for your friends and family, you don't have to spend tons of money on store-bought Halloween decorations and party games. We've scoured the web for our favorite DIY Halloween party decorations and activities – take a look:
1.  Bag o' Bones Invitations
When you're planning a party, the first thing on your list should be your invitations! Get your party started on the right foot with these fun invitations: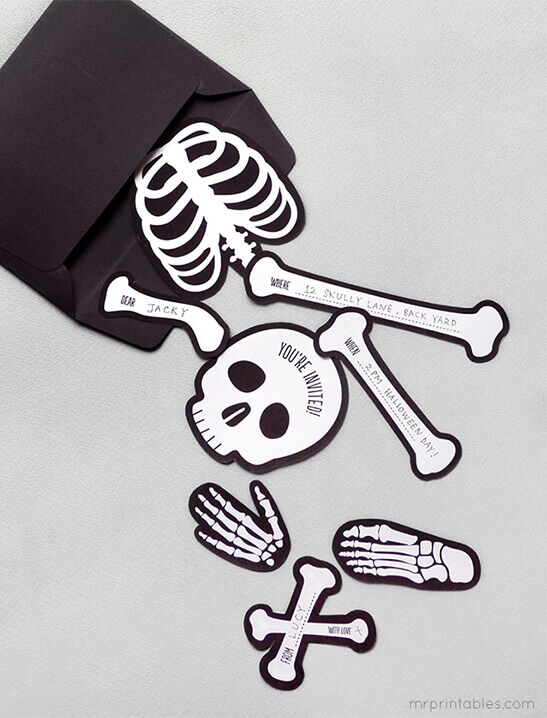 Download the printable files from Mr. Printables.
2.  Alternative Invitations
These free printable invitations are a bit more adult. Give your guests a sneak peak with translucent envelopes!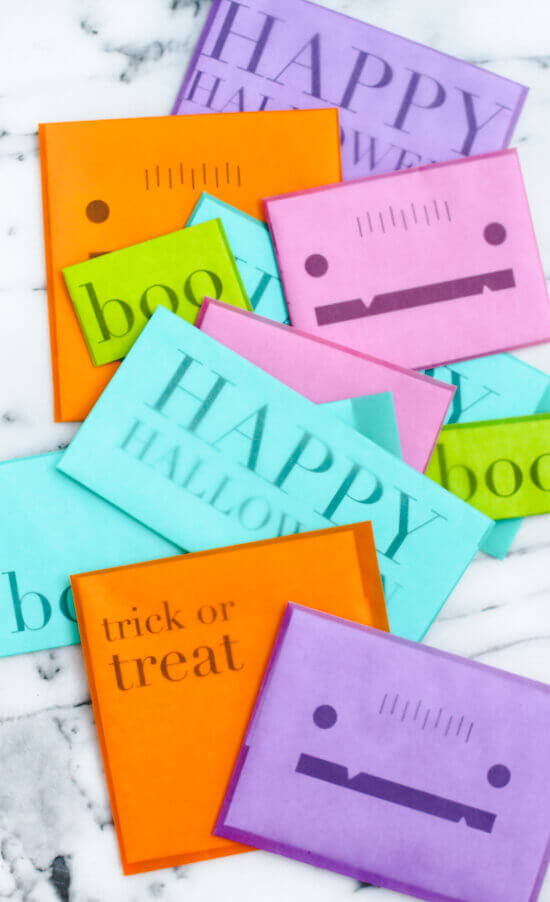 Download the printables from Paper & Stitch.
3.  Paper pumpkins
Paper pumpkins are a must-have decoration for any Halloween party. These plump pumpkins by Lia Griffith are super easy to make: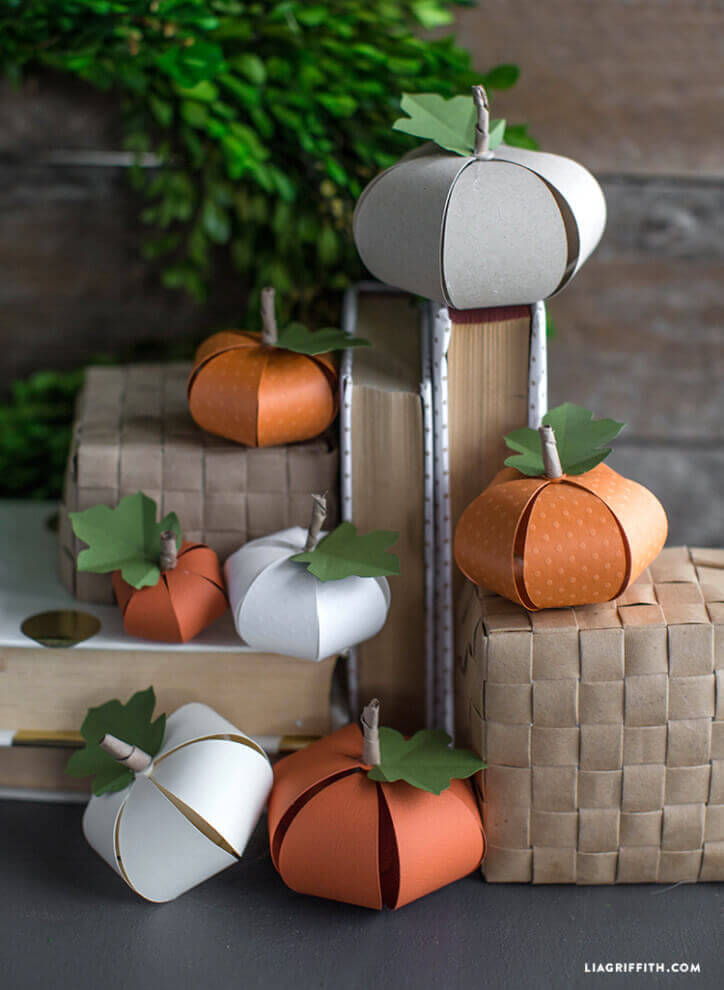 Get the instructions on Lia Griffith's blog.
Try using these papers:
4.  Jack O' Lantern Photo Props
Put a smile on anyone's face with some fun photo props! Download the printable files from HGTV.
5.  Spooky Snowflakes
Create your own Nightmare Before Christmas-inspired masterpiece with these easy Halloween snowflakes: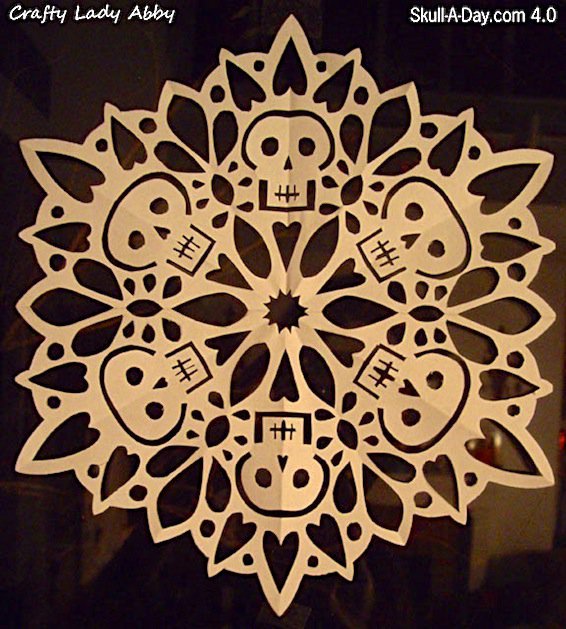 Learn how on Makezine.
6.  Pin the Spider on the Web
This eerie interpretation of a party classic is the perfect game for your Halloween party.
Get the free printables on Ella Claire.
7.  Paper Lanterns
No party is complete without paper lanterns! Lia Griffith's DIY lanterns will help create the perfect ambience for your event.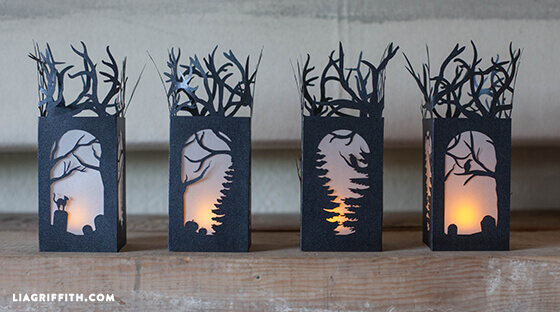 Follow the tutorial by Lia Griffith. This black cardstock is perfect for the job.
8.  Pumpkin Pinwheels
This fun pinwheel garland is a great way to decorate your mantle or add a pop of Halloween fun to any empty wall.
Learn how to make your own pumpkin pinwheels on Bugaboo City.
Try using this orange card stock, or add an extra glamorous touch with metallic stock!
Finish your faces with this black card stock.
9.  Cake Toppers & Bottle Wrappers
Add some freaky flair to your Halloween tablescape with these free printable cake toppers and bottle wrappers.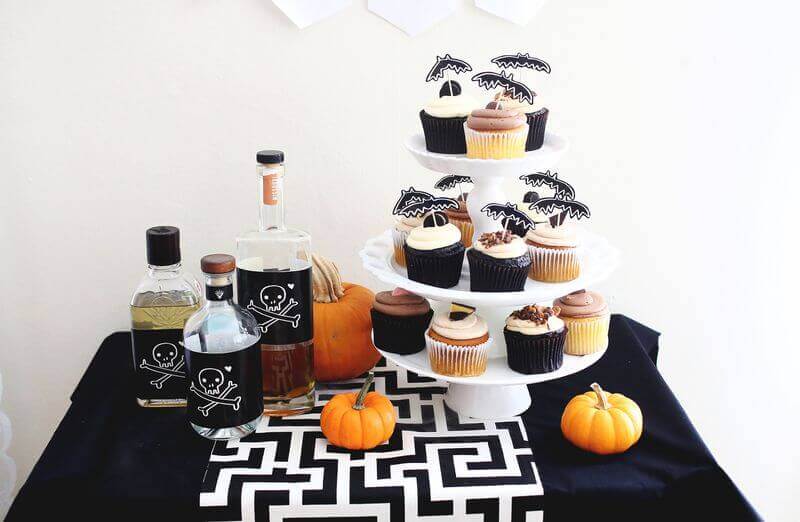 Get the printables from A Beautiful Mess.
10.  Batty Chandelier
Give your guests a start with this easy chandelier! It'll look great hung above your table – or anywhere at your party.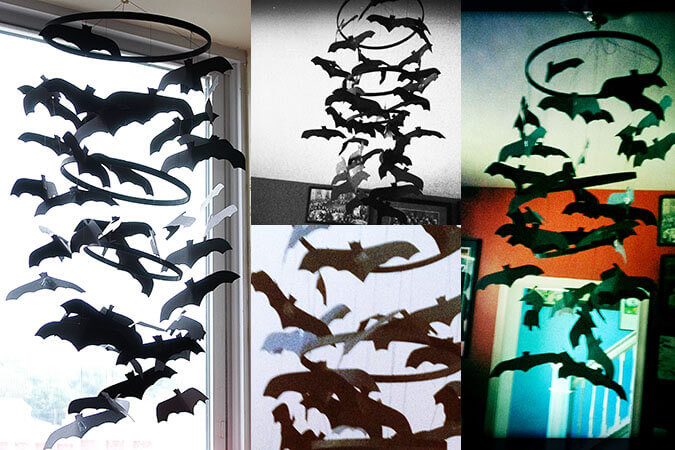 Follow this tutorial by My Paper Crane to learn how.
These black cardstocks are perfect for the job:
11.  Creepy Can Wrappers
Turn anything into a Halloween themed vase with these free can wrappers! They're perfect for your tablescape or any other decoration you can dream up.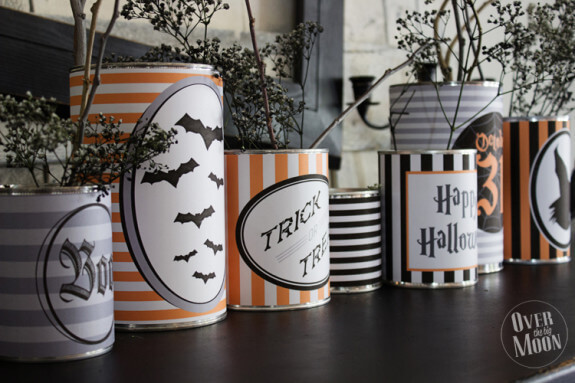 Get the printables from Over the Big Moon.
12.  Paper Mice
Decorate your stairs with these easy paper mice.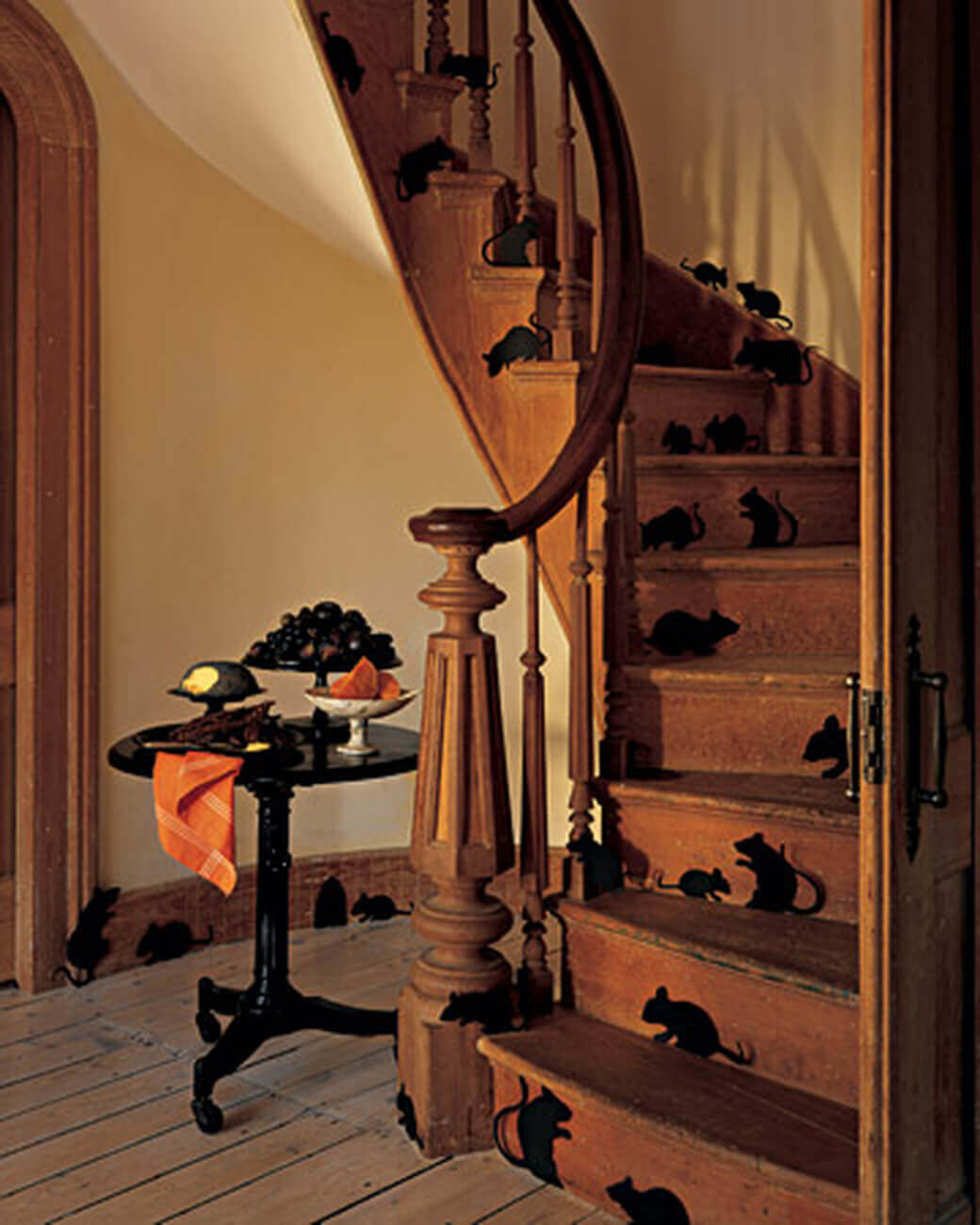 Martha Stewart has the instructions. Try using this black card stock.
13.  Mummy Treat Bags
Send your guests home with these fun treat bags!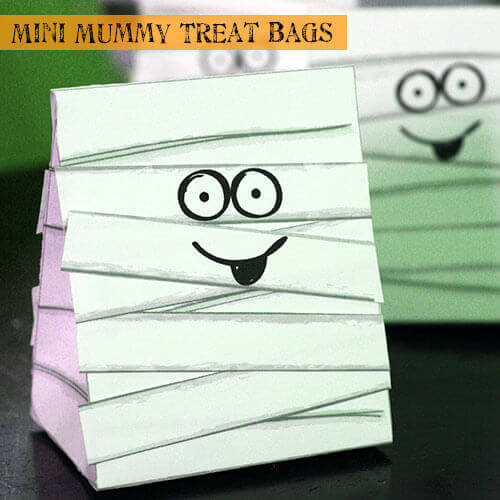 Follow the tutorial on 100 Directions to learn how to create your own mummy treat bags. Try using one of these card stocks:
Happy Halloween! 
With these fun (and easy!) party decorations and activities, your guests are sure to have a spooktacular time at your Halloween party.
Get more Hallowe'en inspiration – check out 16 more Halloween paper crafts, decorations, and activities!