Paper – a blank canvas to be printed, cut, folded, drawn on, and more.
Christine Kim, a Toronto-based paper artist, uses paper to make her surreal, intricate visions come to life.
Her impressive artwork serves as a prime example to show that paper's possibilities know no bounds.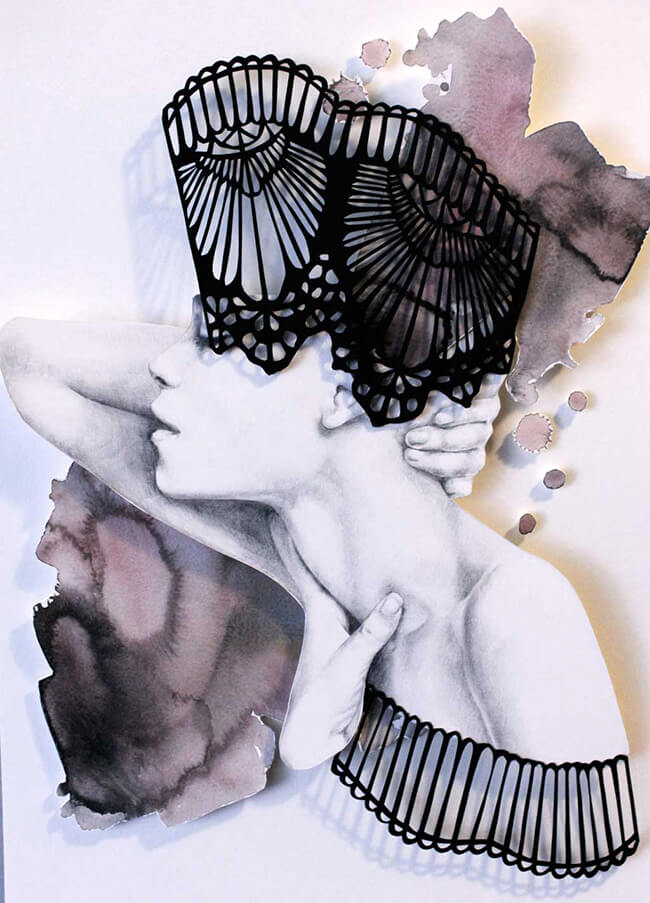 Interestingly enough, her unique style of work began as a complete accident with a drawing that she had deemed unusable on its own. Her multi-layered, elemental works feature realistic portraits and figures alongside objects and ideas that inspire her.
Some of her deepest sources of inspiration include:
Geometry
Shadows cast from trees, plants, and stained glass windows
Monet's "Water Lilies"
Frosted vellum
Architectural ruins
Toni Morrison's "Sula"
Drawing on stones
Whispers of these often make appearances in her elaborate pieces, intricately and expertly cut, shaped, and layered to add dimension and elegance. Additionally, Kim often adds in muted watercolor washes to her pieces as splashes of color.
Per Kim, one of the moments she experienced that directed her on this path:
With simple tools such as bristol paper, a bone folder, pencils, Q-tips, scissors, and a cutting machine, Kim creates ornate, complex works of art in her very own aesthetic over hours of focused, dedicated time.
Feeling inspired? Mimic Kim's style in your own personal flair with these beautiful white and black paper recommendations.
Shop cardstock for this project: