Metallics are in! Metallic tones add a bold and elegant touch your designs, from projects as simple as homemade cards to more sophisticated endeavors like business cards, stationery, or even your wedding paper suite.
Incorporating metallic tones into your craft and design projects is like finding your favorite pair of designer jeans on sale for half price – you get all the glamor without spending an absolute bomb. The Paper Mill Store carries metallic paper, cardstock, and envelopes in almost every color so you can add a luxe touch any project.
Tips for Crafting and Designing with Metallic Paper
It's easy to use metallic tones in your craft and design projects, but they can feel a bit intimidating if you've never worked with metallics before. Here are a few suggestions for getting your feet wet:
Be bold! Metallic tones are bold by nature, so lean into it and don't be afraid to make metallic shades a major part of your color palette.
Go for contrast. Metallic tones look more matte than glossy, so add contrast by pairing lighter metallics like gold and silver with darker complimentary colors, and vice versa.
For a subtler look, try pairing metallic envelopes with non-metallic paper printed with metallic ink. This is a great technique for creating eye-catching stationery and memorable wedding invitations. Similarly, try using metallic paper for the embellishments on your homemade cards and scrapbook layouts.
There's no limit to how you can creatively incorporate metallic paper into your craft and design projects. Don't be afraid to play around with different uses, tones, and complimentary colors!
Crafting with metallic paper is easy. Metallic papers and cardstocks can be substituted for any standard sheet of paper, but if you want a little more metallic inspiration, here are some of our favorite metallic paper crafts:
These metallic paper dahlias look great as a gift topper, and they'd also make a stunning, no-maintenance floral arrangement for your home.
Learn how to make your own paper dahlias. Create the same look as Lia using this purple cardstock.
Paper Camellias like these ones by Lia Griffith are perfect for weddings. They'd make a lovely DIY bouquet or centerpiece, or even a romantic backdrop for your wedding photos.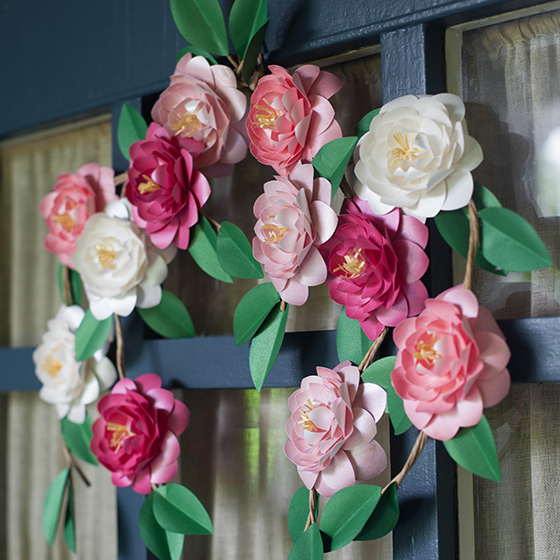 These metallic paper pinecones are perfect for autumn, winter, and the holiday season. Place them artfully on your mantle, incorporate them into your holiday tablescape, or hang them from your Christmas tree.
Who needs crafts when you can play dress up! Try making these paper crowns.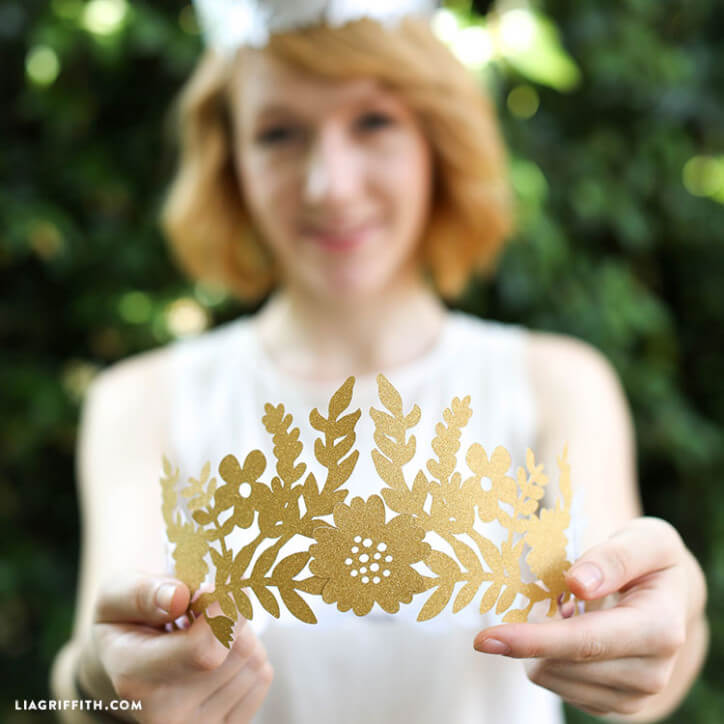 These metallic garlands aren't just for New Year's Eve! They're the perfect decoration for any party.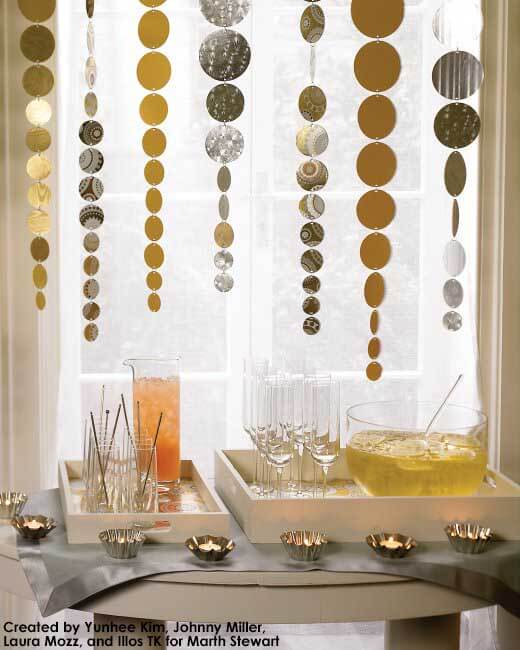 Printing on Metallic Paper
Printing on metallic paper is slightly different than printing on normal, matte paper, especially when you print at home. The trick is to use a laser printer, not an inkjet printer.
Inkjet printers use wet ink, which can have trouble adhering to the metallic finish of your paper. In contrast, laser printers use dry toner, which results in a sharper, more well-defined printed finish.
We sell metallic paper in every color of the rainbow! No matter what your color scheme or usage, we've got the perfect paper. We've even got envelopes and blank notecards in a variety of shapes, sizes, and colors.
Stardream metallic papers are a great choice for any craft or design project. It's available in many sizes, from the standard 8.5" x 11" sheet up to 28.3" x 40.2"! Designers will love that Stardream paper accepts off-set lithography, and crafters will love the range of colors available. Here are some of our favorites:
ASPIRE Petallics metallic papers are available in a wide range of colors, weights, and sizes. They're even available as envelopes or blank notecards! ASPIRE Petallics' mica-coated surface is specially developed for printing on offset, inkjet, laser, and toner digital presses. Check out our favorite Petallics papers:
Everyone loves receiving mail from their loved ones, and there's nothing more exciting than seeing a metallic envelope in your mailbox alongside all those boring bills and frustrating flyers.
The Paper Mill Store carries metallic envelopes in a variety of styles:
Metallic paper and envelopes are a great way to spice up your paper crafts and design projects! Whether you use metallic paper as the base for a scrapbook layout, to create a glamorous embellishment on a handmade card, or for a stand-out business card, we've got the perfect paper for you.
Shop our full range of metallic paper and metallic cardstock.