Design Spotlight: Benson Soap Mill
Nothing inspires us like seeing our papers in action! Our latest design spotlight showcases Benson Soap Mill and their rustic, custom-designed packaging, all created using papers sourced from The Paper Mill Store.
When Benson Soap Mill first opened its doors, founders Tim and Ryan created their simple packaging themselves by cutting brown paper bags into bands and stamping their logo by hand. Since then, Tim and Ryan have updated their packaging a few times. To accommodate the growing demand for their handmade soaps, Tim began searching for an alternative source for sustainable paper that would also allow them to digitize and print their labels. Enter The Paper Mill Store: Our Glama Kraft line of 100% recycled papers was exactly what Tim and Ryan were searching for.
We liked that you use recycled products yourself, use wind energy, and are a Midwest/US based company. These are all things we regard very highly.
By opting for a legal rule size sheet and an 80 lb weight to retain the earthy "paper bag feel" without absorbing too much moisture from the soap, Tim and Ryan were able to get an extra label or two out of each sheet.
Weight: 80 lb
Color: Brown
Finish: Vellum
"[We used 80 lb paper because] it's thin enough to be easily cut and folded, but thick enough to protect the bar of soap inside."
BUY THIS PAPER
When Tim and Ryan decided to expand into stores a year later, they realized they'd need to create durable boxes for their handmade soaps, and so they teamed up with a local designer to create and print their logo and product information onto their packaging. A local box maker then created a custom die to cut each box, which Benson Soap Mill folds and constructs themselves.
Take a look: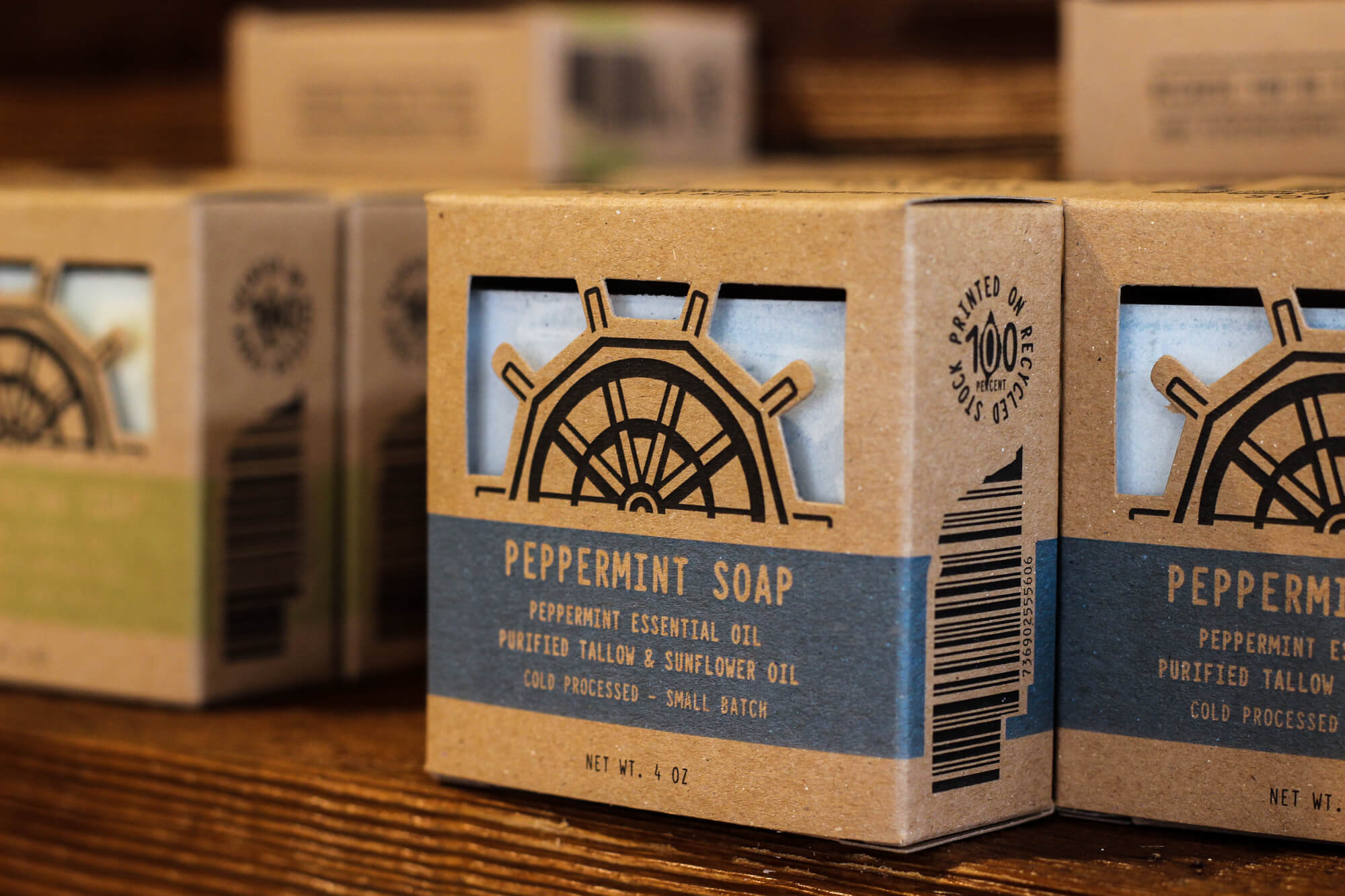 About Benson Soap Mill
Benson Soap Mill uses and re-purposes natural and discarded products from local restaurants, coffee shops, and farms to create fine, handmade soaps. Based in Benson, Nebraska, Benson Soap Mill is independently owned and operated by Tim and Ryan.
Benson Soap Mill offers soaps in a number of tantalizing scents, including:
Lemon verbena
Lavender
Tea tree
Citrus and ginger
Pine tree
Peppermint
Camphor clove
Eucalyptus-rosemary
Activated charcoal
Aromas chai
Breakfast bar – cinnamon, local honey, oats
Coffee scrub
They also manufacture and sell bath bombs in four scents:
Lavender
Citrus and ginger
Lemon verbena
Peppermint
Looking for a custom order? Tim and Ryan will work with you to create custom or event batches on orders over 30 bars, including custom scents, labels, and bar designs.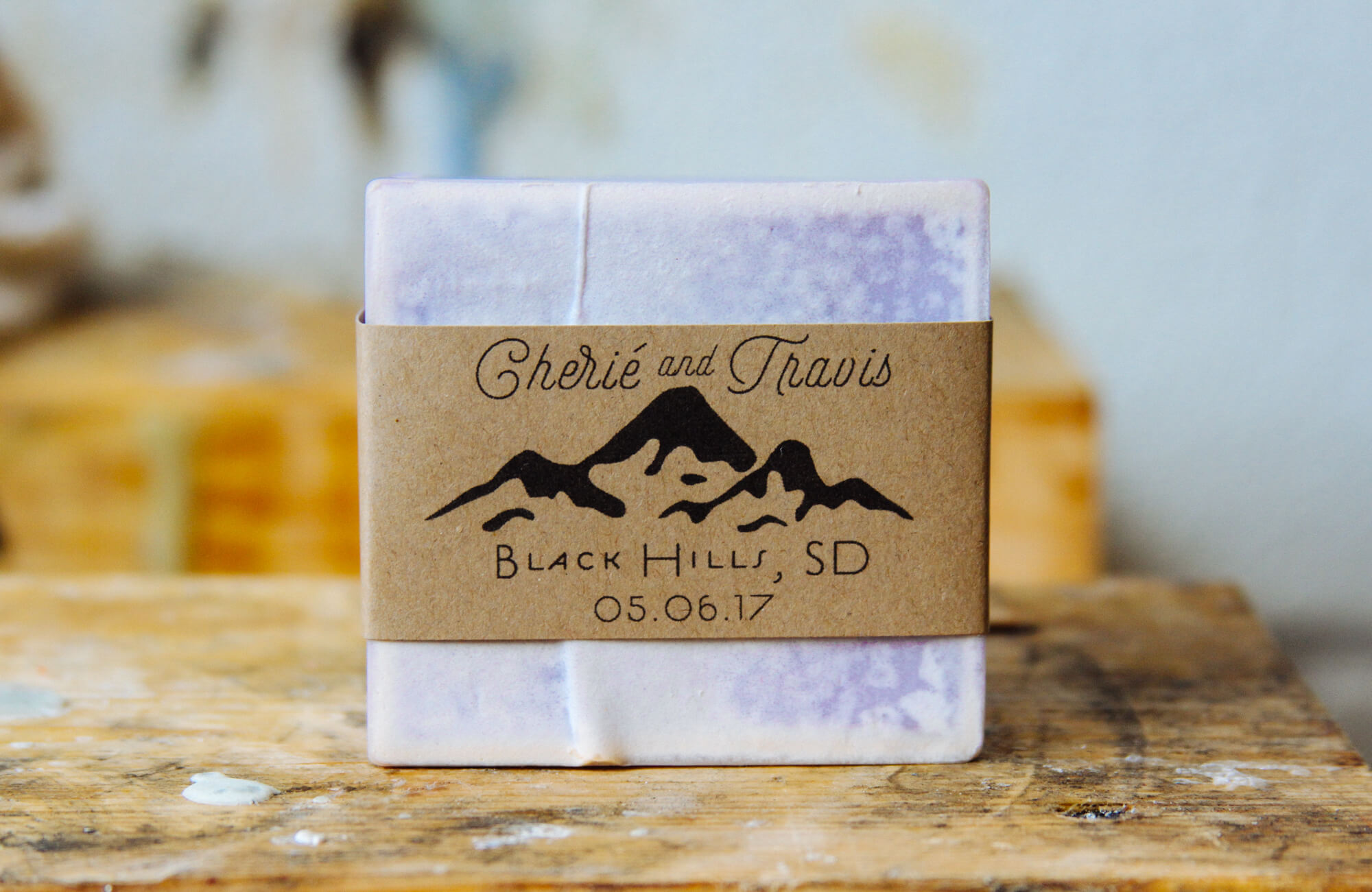 Benson Soap Mill soaps are available for purchase in stores or online.
Visit Benson Soap Mill online for more information.
Thanks so much for Tim and Ryan for tagging us on Instagram!