Crafter Spotlight: Celebrate Back to School with Candy Spiegel
Love it or hate it, there's no avoiding back to school. Start the school year off on the right foot with this easy DIY teacher gift by paper crafter Candy Spiegel:
This fall, surprise your children's teacher with a special gift made just for them.
These mini notebooks are the perfect size to tuck into a purse, briefcase, desk drawer or even a pocket, so they are always ready to jot down notes, grocery lists, to-do lists and other reminders.
They start with a purchased notebook and take just minutes to decorate. You can use any papers, stickers or embellishments you like – leftovers and scraps work especially well.
Instructions
 Purchase mini composition books at an office supply or drug store.  They are about 3.5 inches by 4.5 inches and generally come three to a pack.
Cut two pieces of thick cardstock (100 pound works best) to 3 inches by 4.5 inches.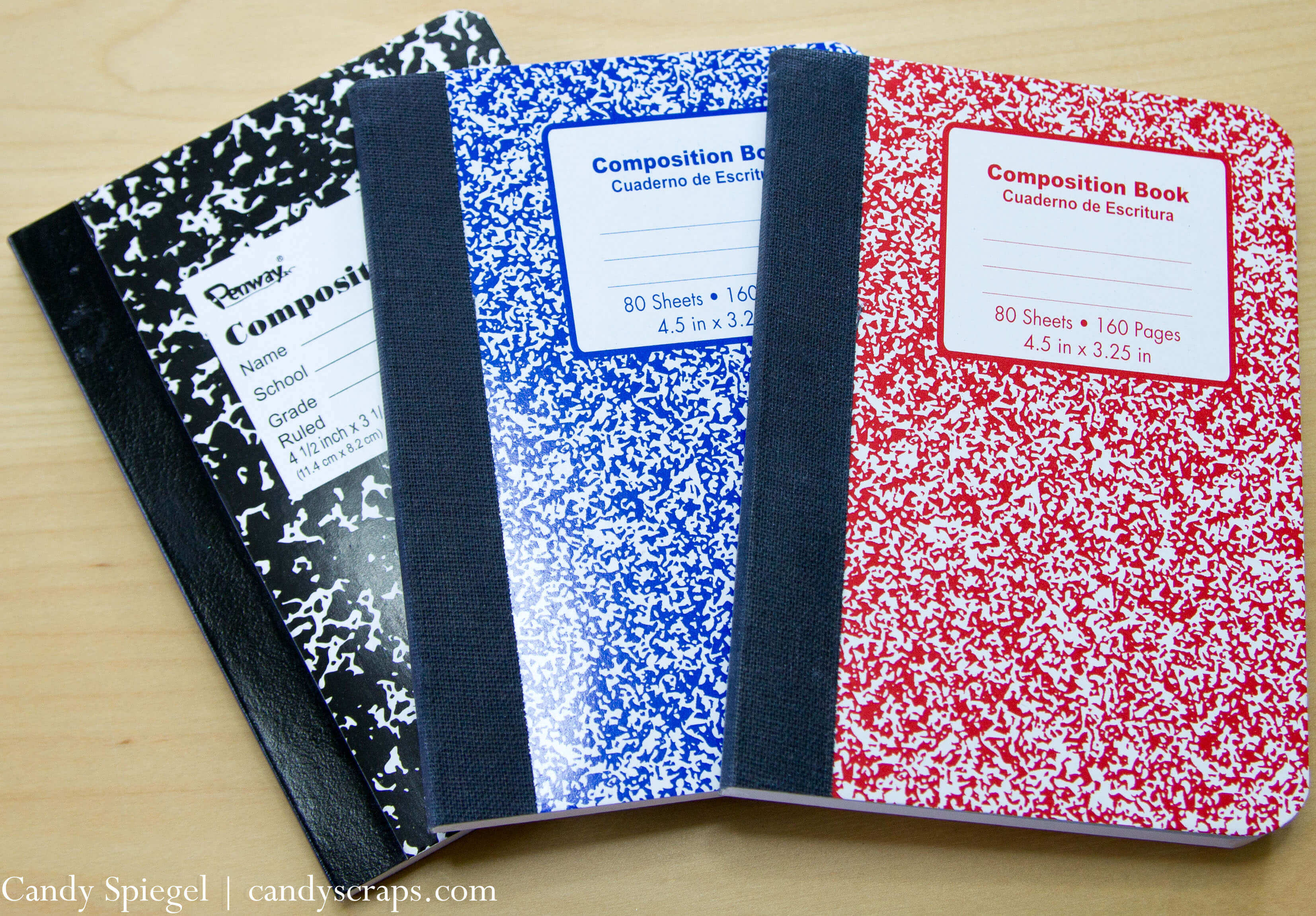 Adhere the cardstock to the front and back covers, matching it up on the right side, leaving a bit of the black binding visible.
Create the look using these green card stocks:
Be sure to use a strong adhesive – Xyron, Scor-Tape, ATG Tape or something similar.
The edges of the composition book are rounded … you can follow the edge around with a pair of scissors (like the 2+2 sample) or leave the cardstock squared off (like the other three books).
Now you are ready to decorate!
Check out Candy's finished designs: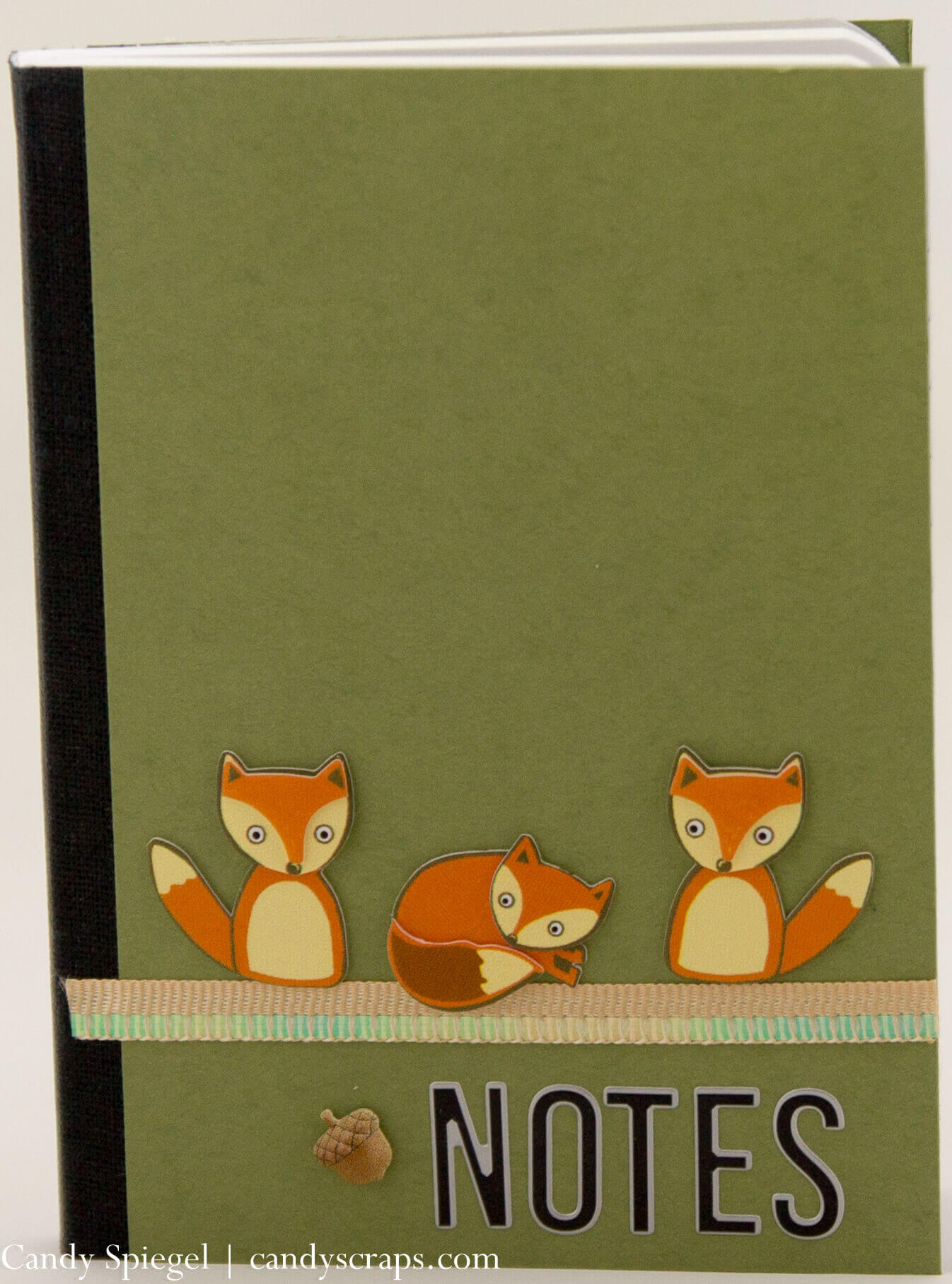 This one uses ribbon and stickers from Little B and Tim Holtz.
---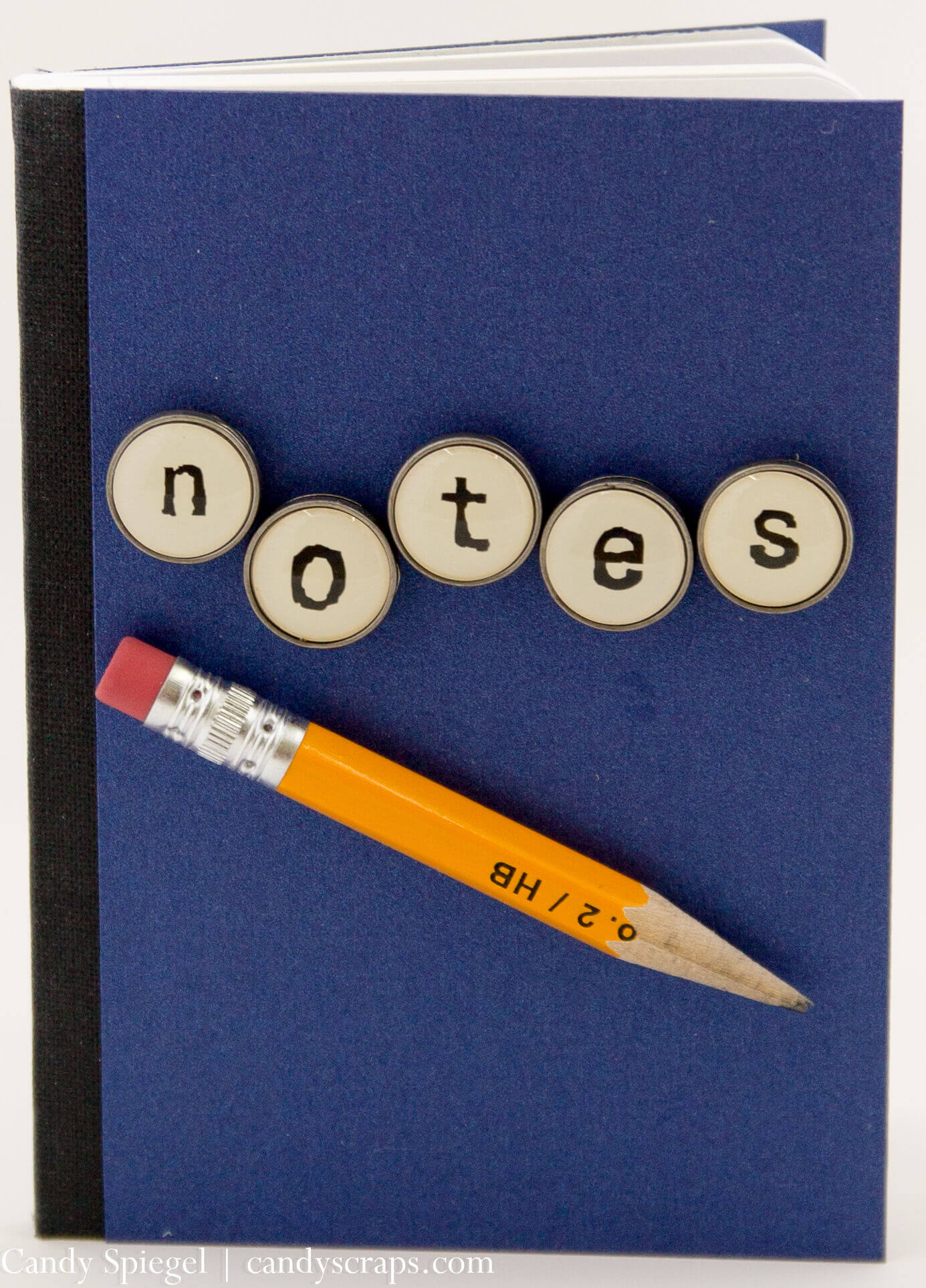 This one features metal "typewriter" letters and a pencil that was cut off and then sharpened and adhered with a strong liquid glue, like Art Glitter Designer Dries Clear.
---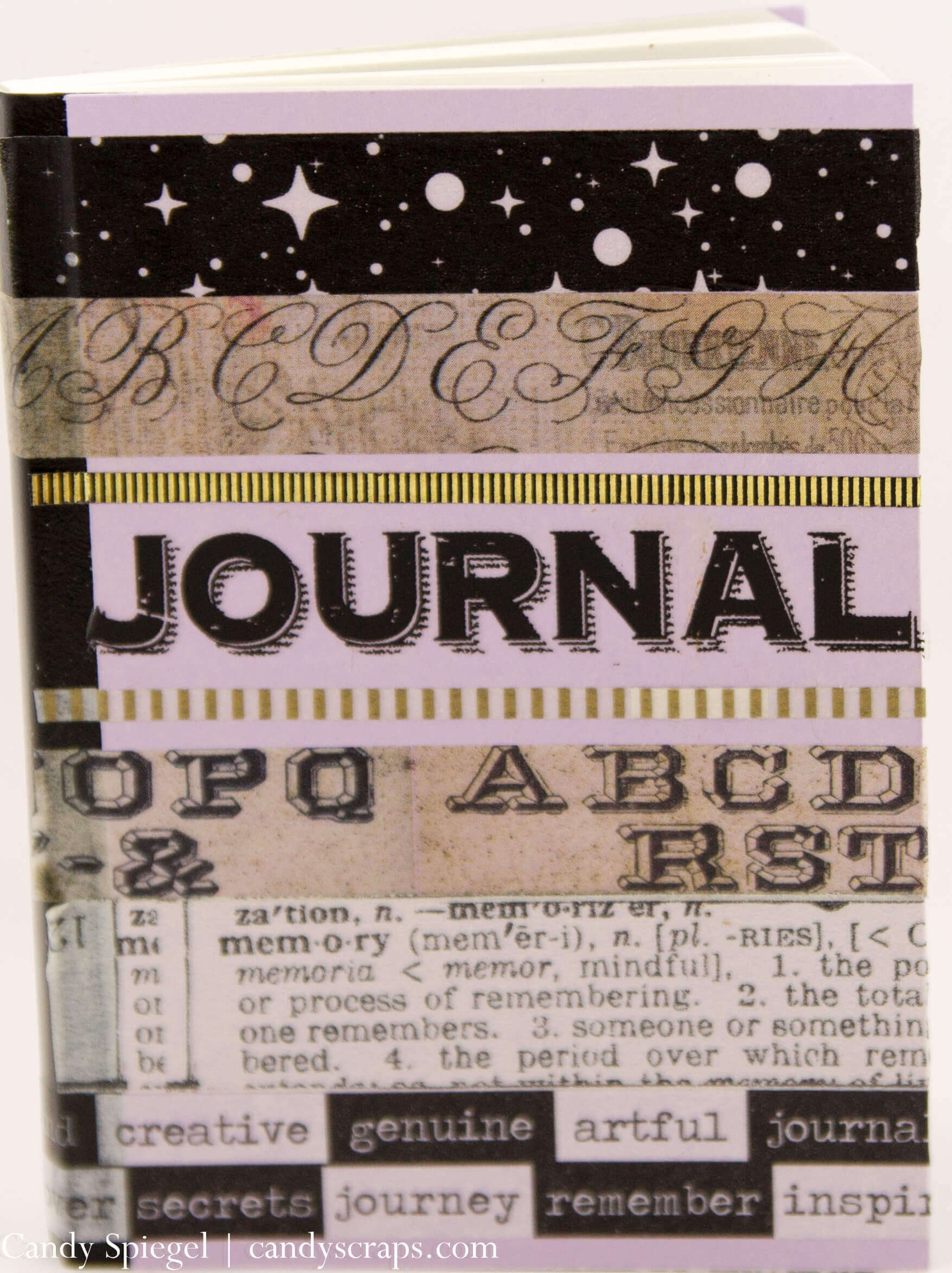 This one, perfect for an English teacher and other word lovers, features a rub on (the word Journal), from Tim Holtz and washi tape (decorative masking-like tape) from Queen & Co., Little B and Tim Holtz. Some of the tapes wrap around to the back, and some are cut off at the edge of the front cover.
After covering in tape, be sure to score a crease where the cardstock ends on the left side so the book will open easily without popping up the tape. You can use a butter knife, fingernail or bone folder to make the line.
---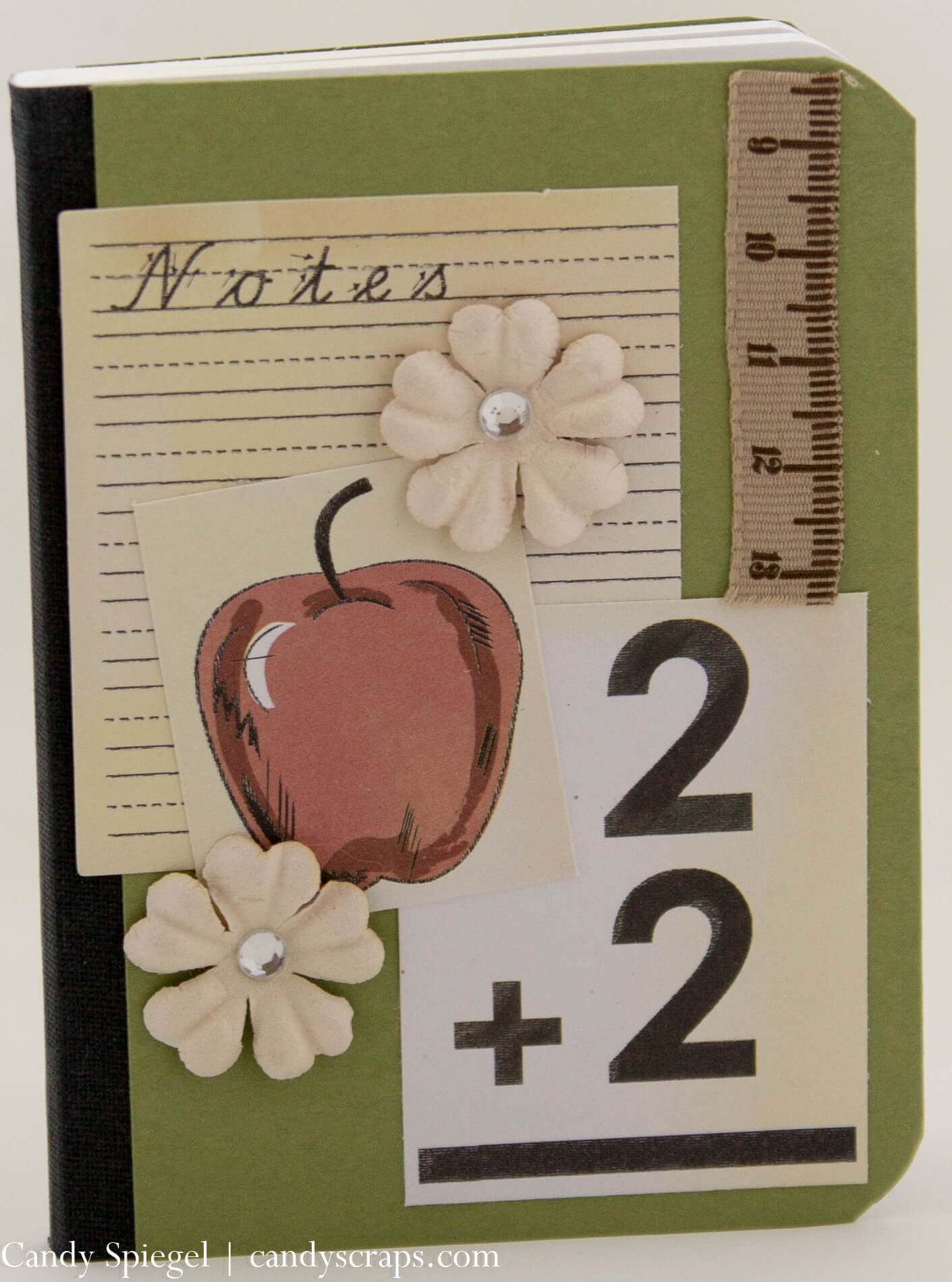 On this one, the edges of the cardstock have been trimmed with scissors to match the rounded edge of the book. The decorations include premade journaling cards purchased in the scrapbook section, paper flowers, adhesive rhinestones and a bit of ruler ribbon. It's ideal for elementary teachers.
Big thanks to Candy for sharing these lovely back to school gifts with us!
---
About Candy Spiegel
Candy Spiegel has been papercrafting for more than 20 years and has served on numerous manufacturer's design teams. Her projects have been featured in local and national magazines, trade and retail shows, catalogs and on product packaging. She currently teaches at crops, stores and special events all over Michigan. To see more of her designs, visit candyscraps.com.