18 Ways to Dress Up Plain Notecards
Everyone loves receiving a handmade card, but not everyone has time to craft every card from scratch. That's where plain notecards come in – by saving you the tedious task of measuring, cutting, and perfectly folding cardstock, plain notecards give you more time to creatively embellish your cards. Just think of them like a blank canvas awaiting your artistic expertise!
From DIY techniques to printables (with a couple of bonus envelope ideas), we've compiled a list of our favorite ways to dress up plain notecards.
All you need to get started is some plain white notecards:
Take a look at our favorite techniques, tutorials, and printables:
1. String art
Bust out your embroidery thread and sewing needles to make these cute and kitschy string art cards. Choose any shape or design you like!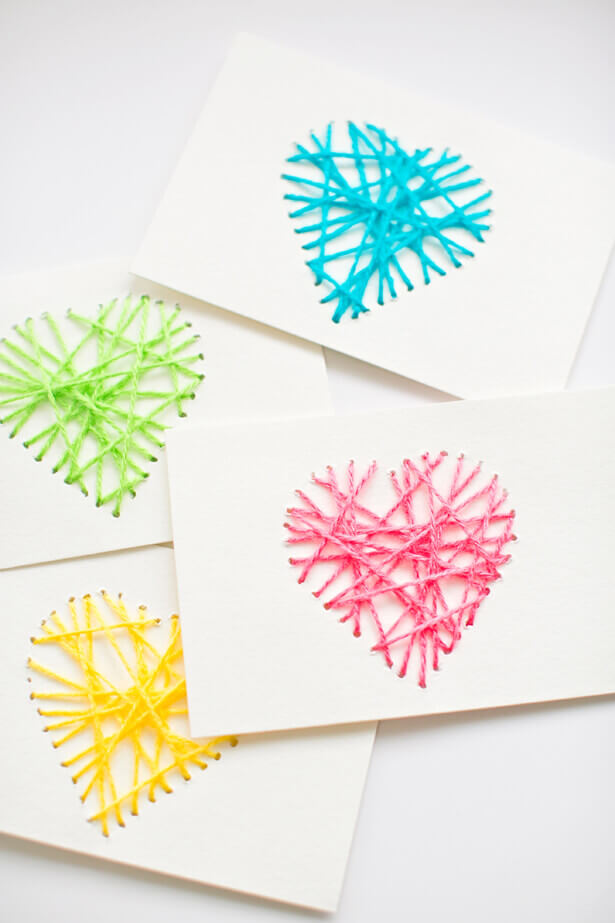 Learn how to make these cards on Hello Wonderful.
2. Paint scrape
With a few simple supplies, you can create a bright and colorful card that's perfect for any occasion.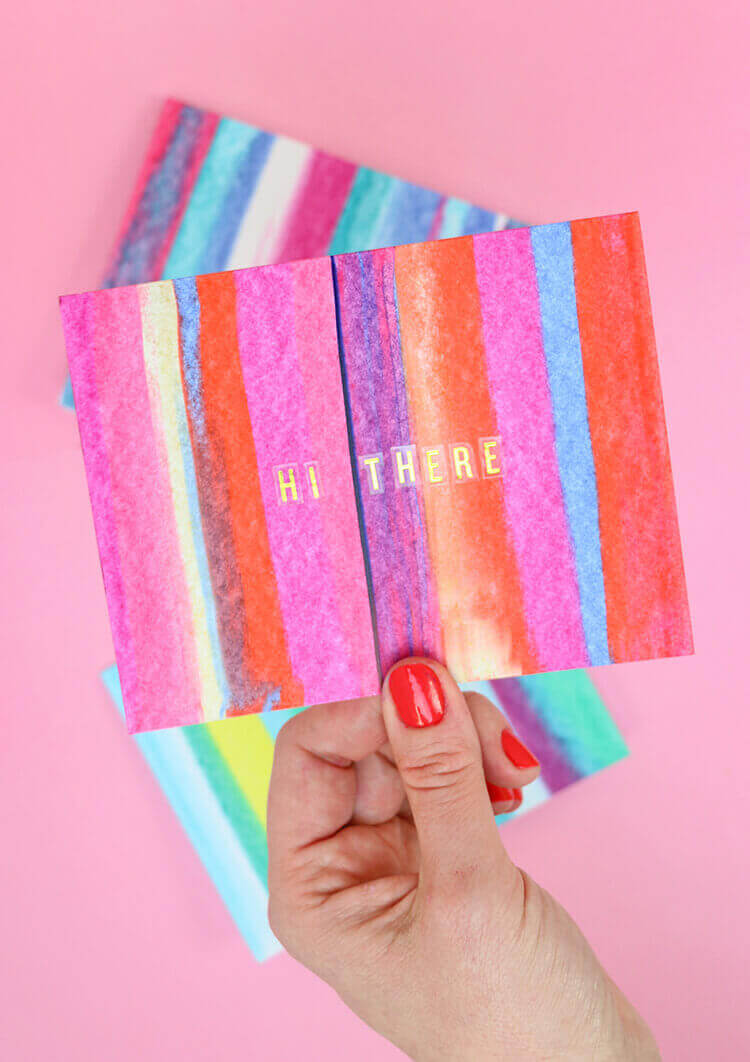 Find the tutorial on Persia Lou.
Try using these paper supplies:
3. Add a mini-lope
Tack a mini-lope onto the front of your card and fill it with sequins, confetti, or any other embellishment you please.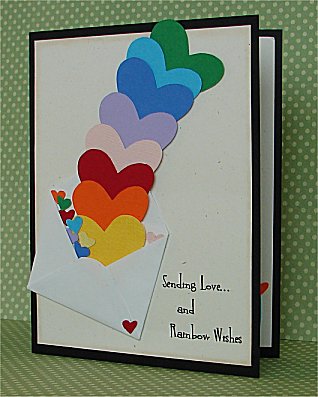 These translucent vellum mini-lopes are perfect for the job:
Check out our full selection of mini-lopes.
4. Dress up the inside of the card
Keep the exterior panels simple and surprise your recipient with a fun 3D interior.
Get the tutorial from DIY Real.
5. Add a pop-up
Create a pop-up effect using this tutorial by Bead and Cord.
Try nestling a slightly smaller notecard inside a larger one to recreate the look:
6. Marbleize
All you need is nail polish to create a beautiful marble effect on your plain stationery.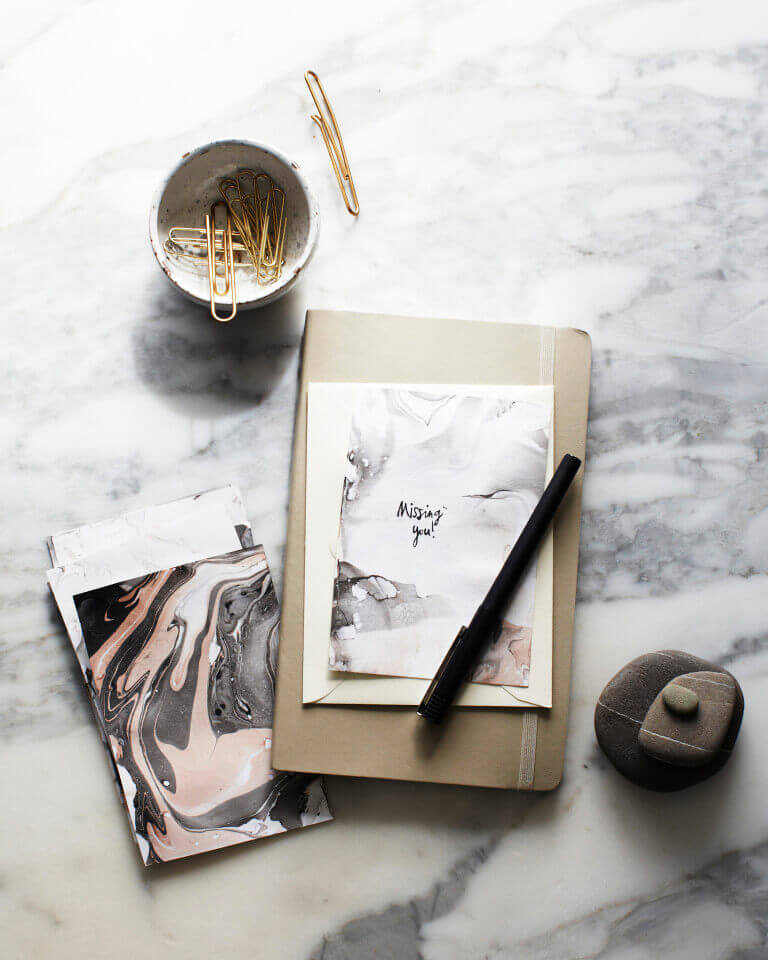 Follow Cup of Jo's tutorial to learn how – it's easy, we promise!
7. Splatter paint
Channel your inner Jackson Pollack and embellish your plain notecards with an artistic paint splatter effect.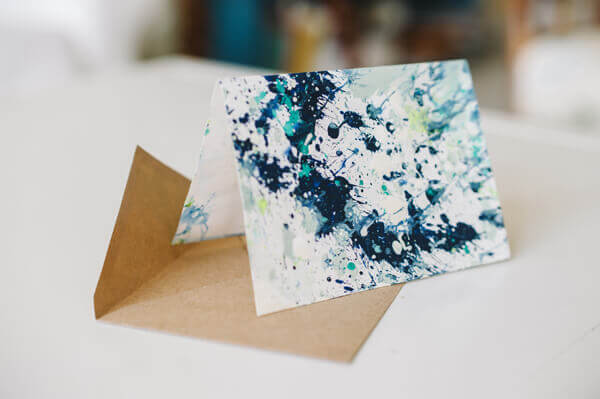 Find the tutorial on Elizabeth Anne Designs.
8. Layering
Adhere color blocks of layered paper onto the front of plain notecards to create a modern, easily customizable aesthetic to suit any style.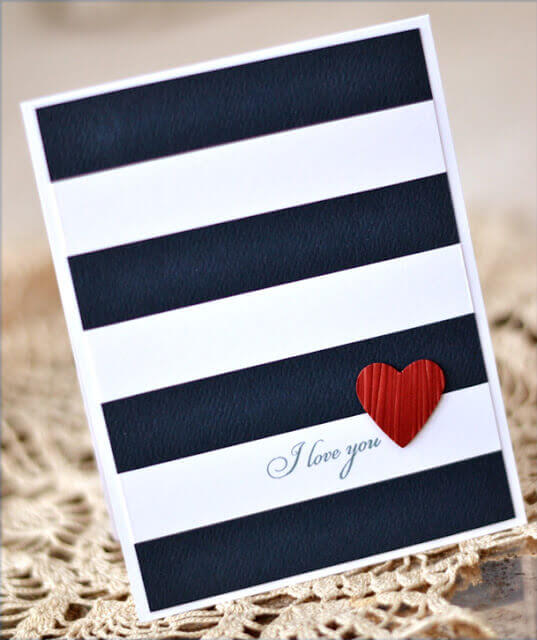 Find out how with Delightful Waste. Recreate this card using these card stocks:
9. Tape stenciling
Create geometric patterns using tape, paper, paint and this tutorial by Merry Brides: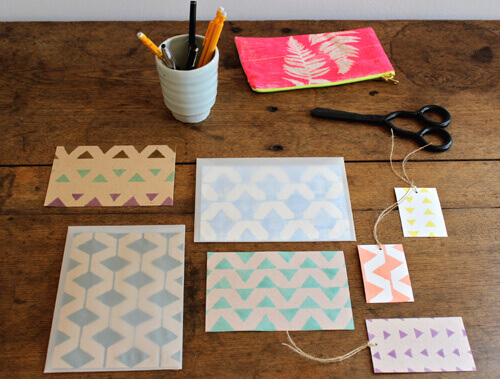 10. Dip dye
This simple but striking DIY is the perfect way to dress up plain notecards. Use any color you like to create the perfect palette for any occasion.
Find the tutorial on Poppy Talk.
11. Ombré
Ombré is simple and eye-catching, and you easily can mix colors to suit any occasion or color scheme.
Create your own ombré notecards with this tutorial by Damask Love.
Printables
If you aren't feeling crafty or need a quick stationery fix, printables are the way to go! Here are our favorites:
12. Stripes
Black and white are a classic pairing that gets punched up with bright yellow accents in this printable set by the 36th Avenue.
Download the printables here.
13. Pastels
Create pleasant pastel notecards for every holiday with these printables.
Download the files from Oh Everything Handmade.
14. Just to say "hello"
Who says you have to wait for a holiday or special occasion to send a homemade card? This printable is perfect for all those times you just want to touch base and say hello.
Get the printables from Design Eat Repeat.
15. Monograms
Monogrammed cards are stylish, elegant, and perfect for any occasion. The floral motif of this design is perfect for spring and summer!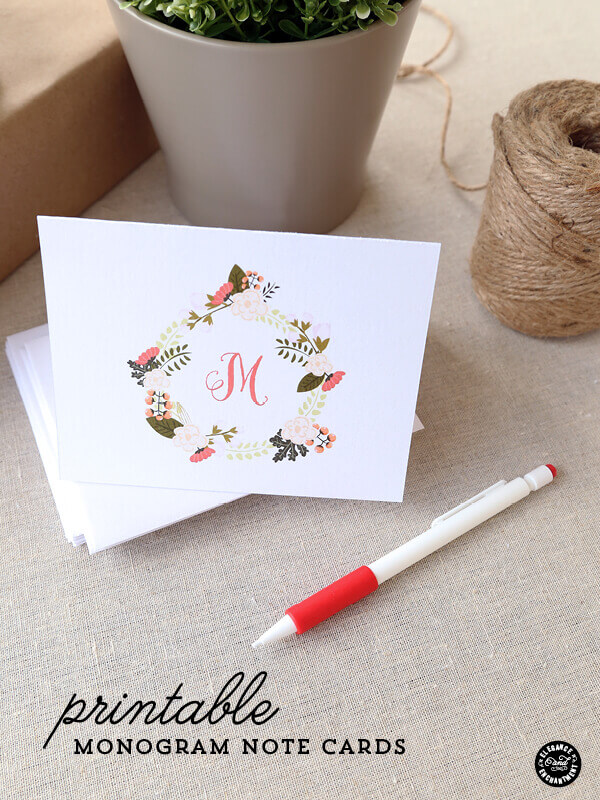 Download these customizable monogram printables from Elegance and Enchantment.
BONUS: Envelopes!
No stationery set is complete without envelopes! The right envelope can take your missive from everyday to exceptional. Dress up your plain envelopes with these tutorials:
16. Marbled contact paper
Create a marbled look without nail polish or paint using contact paper!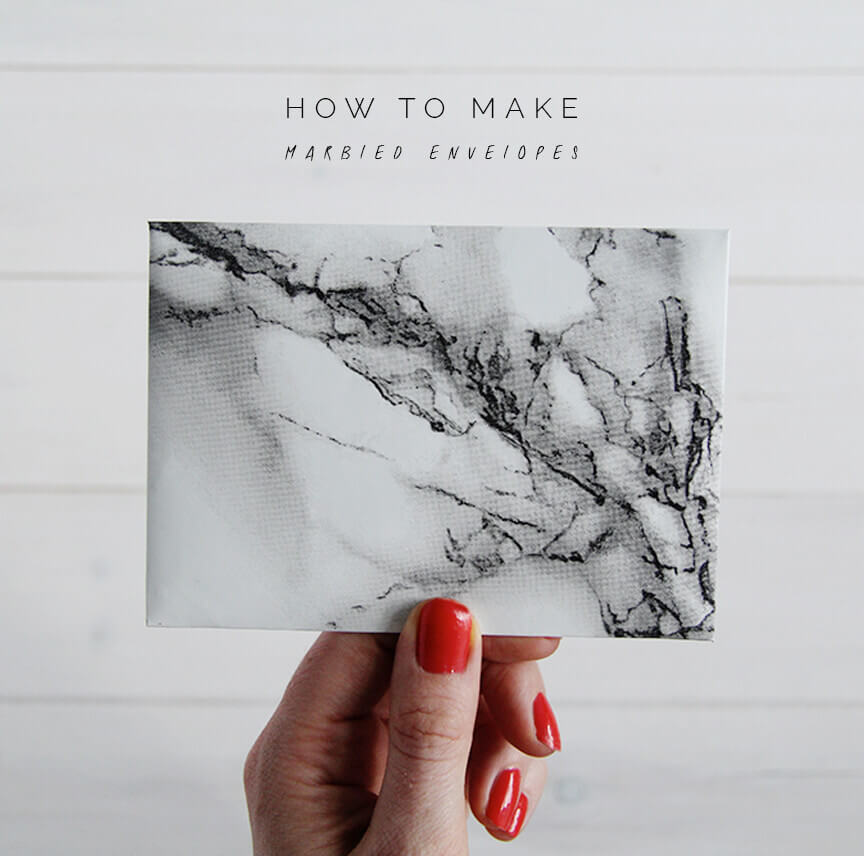 Learn how in this tutorial by Fall for DIY.
17. Lined edges
Bust out your markers and ruler to add a simple, colorful effect to any envelope. This look is insanely easy to create, but adds a whole new dimension to your correspondence.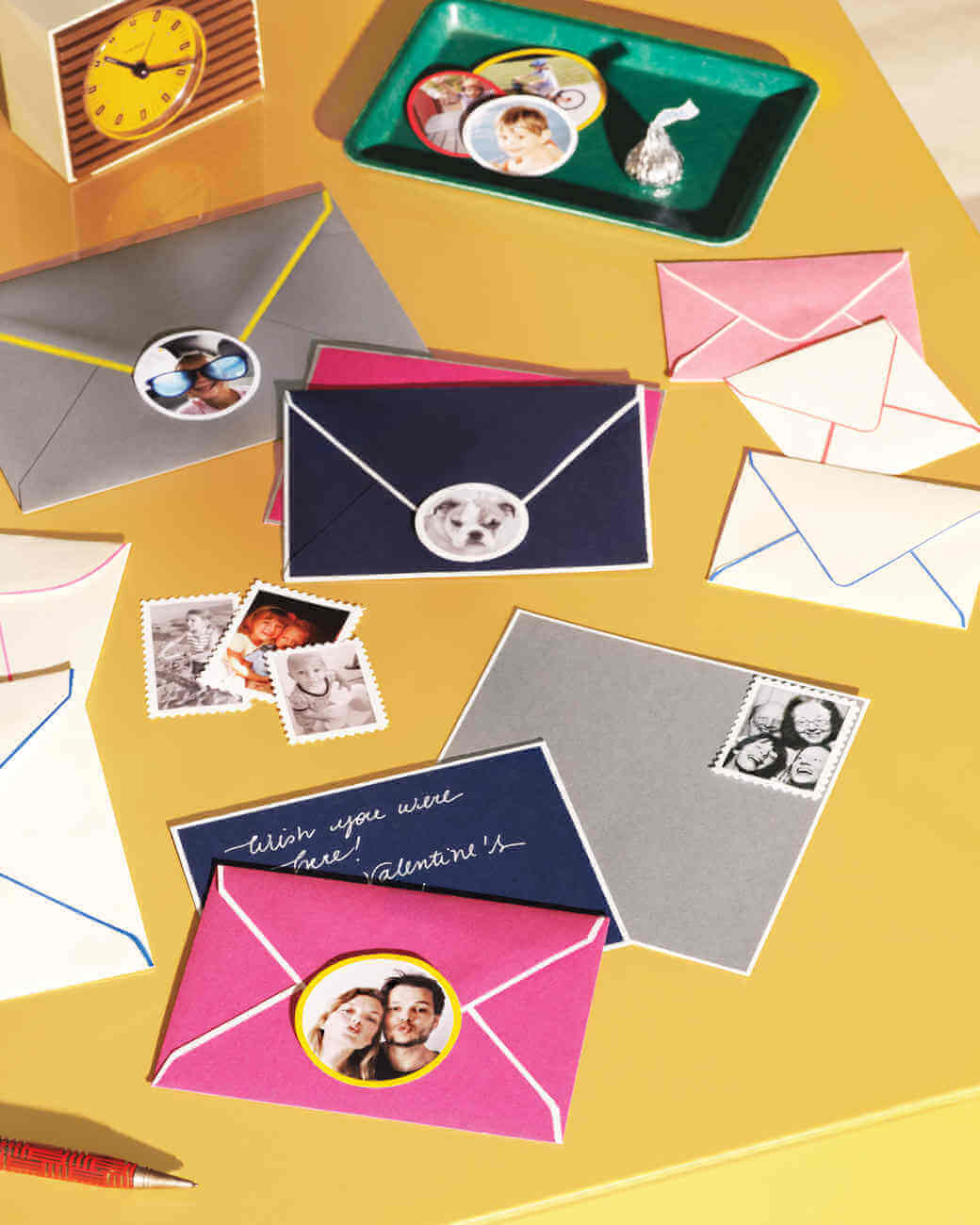 Learn the technique from Martha Stewart.
18. Envelope liners
No matter what you line them with, lined envelopes add a touch of sophistication and luxury to your correspondence. We love how the Budget Savvy Bride mixed stripes with glitter in this tutorial.
Find out how to line your own envelopes on the Budget Savvy Bride.
Noteworthy Notecards
Designing your own handmade cards doesn't have to be difficult! Whether you're a casual papercrafter or a self-confessed craftaholic, you can easily make your own homemade missives and impress all your friends and family with your artistic skills.