16 More Valentine's Day Paper Crafts
As soon as the new year begins, red and pink begin to proliferate unchecked. Love it or hate it, there's no escaping Valentine's Day, no matter how hard you try.
What better way to navigate the sea of romance by embracing Valentine's Day and getting into the starry-eyed spirit of the day? These easy paper decorations and activities for adults and kids will have even the scroogiest of loved ones welcoming February 14th with open arms.
Valentine's Day Decorations and Activities
Decorating your home, office, or classroom is the best way to get people in the mood for Valentine's Day. Here are some of our favorite paper decorations:
1.  Paper Heart Cone Tree
Who said trees are only for Christmas? These paper heart cone trees are an adorable way to channel the Valentine's spirit.
Learn how to make your own cone trees at I Gotta Create! This hot pink card stock is perfect, and this medium pretty pink is a lovely shade as well.
You could also try creating ombre paper heart trees like these:
Create your own ombre trees using this tutorial by Before Meets After, and be sure to take a look at our pink card stock to find the perfect shades.
2.  Printable Paper Airplane Valentines
These printable paper airplane Valentines are a whimsical way to show your loved ones that they make your heart soar.
Download the printables from No Biggie.
3.  Paper Heart Wreath
This beautiful paper heart wreath by Blooming Homestead makes an eye-catching statement.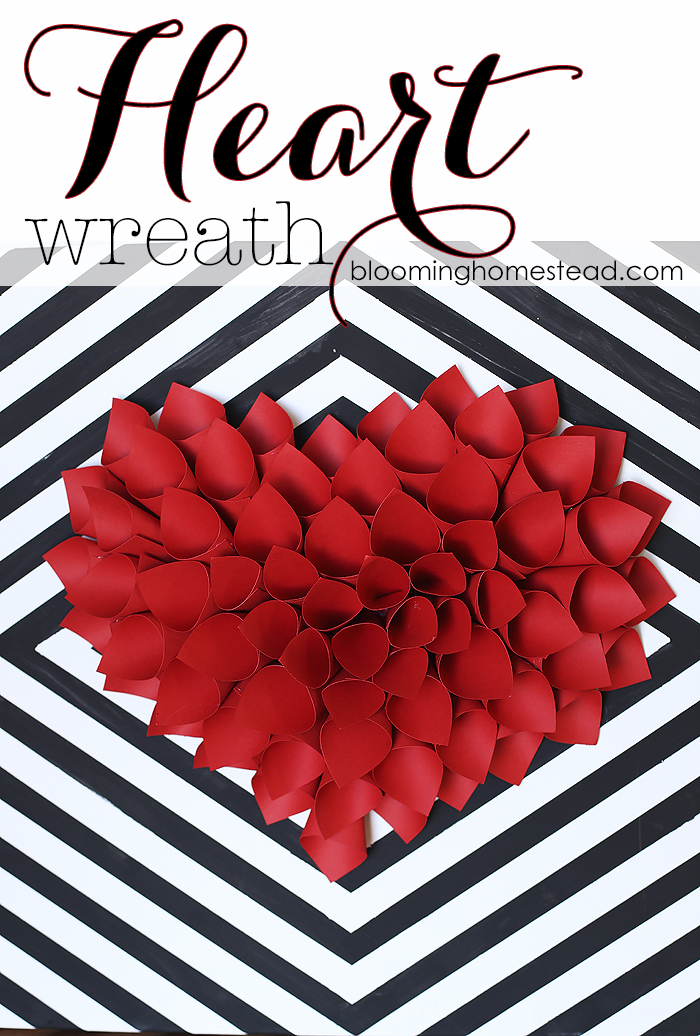 Here's how to make your own paper heart wreath. This bright red card stock is perfect for the job!
4. Valentine's Cootie Catcher
Whether you call it a chatterbox, a fortune teller, or a cootie catcher – one thing's for certain: no one gets through school without playing around with one of these simple paper contraptions at least once. Why not rekindle the magic and make a Valentine's themed cootie catcher?
All you need is paper and this printable, available via In The Playroom.
5. Paper Heart Garland
Dress up your mantle or hang these paper hearts from your wall – they look great just about anywhere, and they're super easy to make.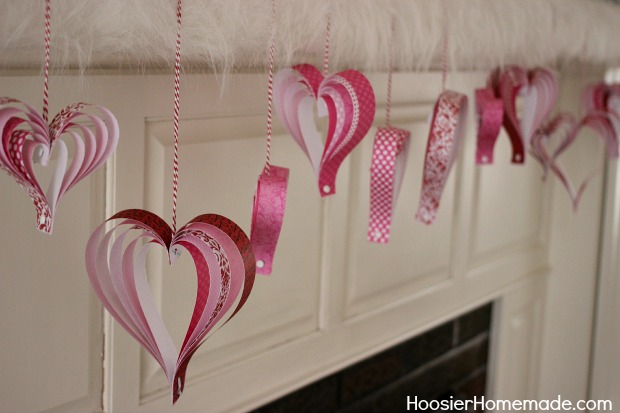 Follow these instructions by Hoosier Homemade. These card stocks are the perfect colors:
6.  Woven Paper Heart
These woven paper hearts make a festive statement, and they're an easy way to decorate your home or classroom before Valentine's Day arrives.
Learn how to weave your own paper hearts with these instructions by PaperMatrix.
Valentine's Cards and Gift Wrapping
No Valentine's Day is complete without a card or gift swap! These easy homemade cards and gift wrap ideas are perfect for last-minute Cupids.
1.  Printable Mailbox with Mini Cards
Who doesn't love a miniature…anything? This pint-sized mailbox is the perfect place to collect your tiniest Valentines.
Download the printable mailbox template and miniature cards from Bren Did.
2.  Pop Up Printable Valentine
Make something beautiful for your loved ones this Valentine's Day, like this pop-up card by Lia Griffith.
3. Candy-Filled Valentines
There's one thing everyone can agree to like when it comes to Valentine's Day – even the dedicated V-Day haters out there: the chocolate and candy. These candy-filled Valentines are perfect for any recipient, no matter how they feel about Valentine's Day.
Learn how to make your own candy-filled Valentines with this tutorial by The 36th Avenue. Try using these card stocks:
4.  Secret Message Valentine's Cards
Keep your message of love on the down-low with these secret message cards.
Get the trick for creating your own secret message via Small Friendly.
5.  Printable Gift Tags
Everyone loves a special delivery! Dress up your Valentine's gifts with these easy printable gift tags.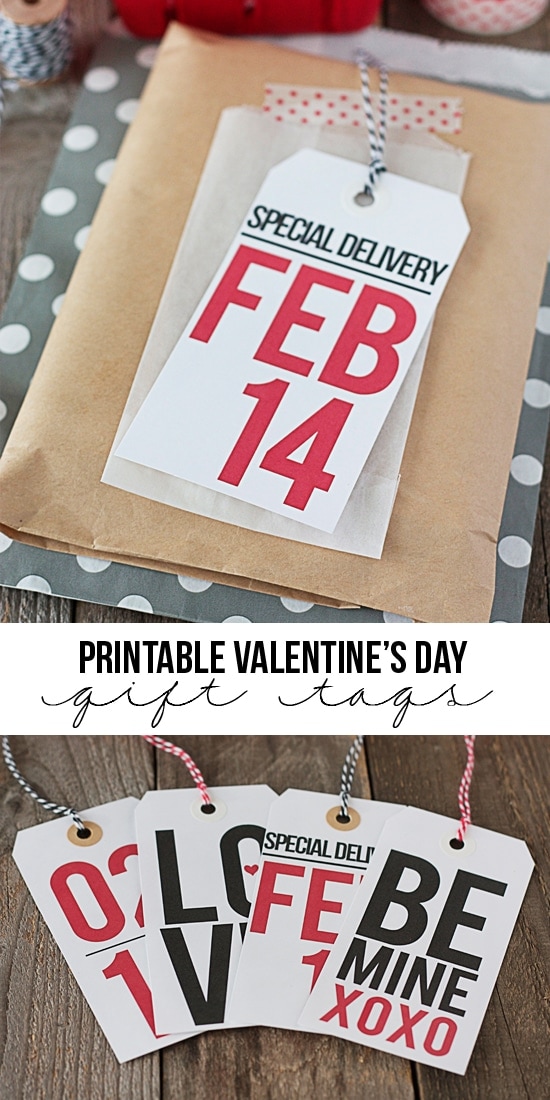 Download the printables from Tidy Mom. Try using this bright white card stock.
6. Vintage Printable Gift Tags
Give your Valentine's gifts a vintage twist with these printable gift tags by Lia Griffith.
Get the printables here. This kraft card stock is the perfect way to create a vintage look.
7.  Out of This World Valentine
Do you love your Valentine to the moon and back? Show them how much you care with this out of this world Valentine:
Create your own with this tutorial via Zakka Life. Try using this sparkly black card stock for more intergalactic effect!
Kids Crafts and Activities
Get your kids into the Valentine's mood with these crafts and activities:
1.  Valentine's Candy Huggers
Your kids can deliver their Valentines with an adorable hug! All you need is paper to create these candy huggers.
Download the printable template by Lia Griffith, and try using this kraft card stock.
2. Pepperoni Pizza of Love
Everyone loves pizza. With a little paper and creativity, your kids can create their own Valentine's pie.
Crafty Morning shows you how to prepare your pizza. Build your pizza with these red and yellow card stocks.
3. Printable Valentine's Mad Libs
Need Valentine's cards for your kids at the last minute? Mad libs to the rescue!
Download these free printable Valentine's mad libs from Made Vibrant and get ready for some truly hilarious messages.
4.  Paper Heart Chain
This paper heart chain is an easy way to get your kids into the Valentine's spirit!
Learn how to make your own paper heart chain with The Contemplative Creative. Try using pink, red, or purple cardstock.
Cupid is Coming!
Valetine's Day is just around the corner! These paper crafts, cards, and decorations, are a great way to get your whole family into the spirit of the day.
Happy Valentine's Day!
Take a look at our favorite Valentine's Day paper crafts from 2015.